Oh hey there, Zayn Malik just broke a One Direction record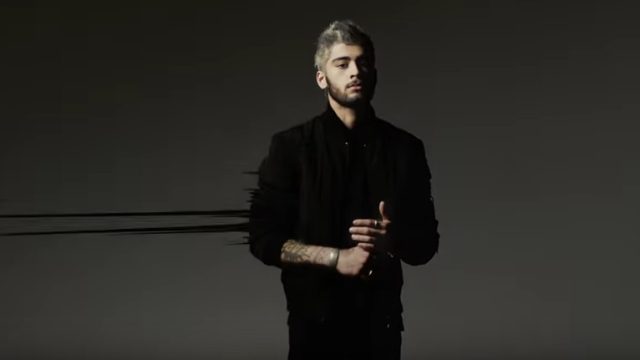 Even though the 1D fangirls of the world were flipping heartbroken when Zayn Malik left the band, it looks like going solo was right move: His first single "Pillowtalk" just debuted at number one on the Billboard Hot 100 chart(!!!).
It's really impressive for ANY artist to debut at number one, but it's a particularly sweet victory for Sir Zayn, as this is higher than any One Direction song has ever charted. Yes, it's true, as beloved as 1D is, they've never managed to snag that number one slot. As MTV reports, the closest 1D ever came was debuting "Best Song Ever" at #2 in 2013, but they never managed to elbow out 2013's Song of the Summer "Blurred Lines" from that top slot.
The Billboard Hot 100 isn't the only chart "Pillowtalk" immediately topped. As Vanity Fair reports, "Pillowtalk" is also currently "#1 on the U.S. Digital Songs Chart, #1 on the U.K. singles sales charts, and #1 on Billboard's On Demand Songs Chart."
So does this mean that Zayn Malik is the new Justin Timberlake? Well, kind of, but TBH, at this point Zayn is actually a little more impressive than Justin, because Justin never had a #1 single off of his first solo album Justified, much less a number one DEBUT.
So can one song live up to all this hype? Maybe, it's a pretty sexy jam. It also does the double-duty of being a great vehicle for Zayn's vocal chops AND a number we could tipsily rock at karaoke this Thursday (or in the car/shower any day this week). Also he has the trippiest makeout sesh his girlfriend Gigi Hadid in his music video, which is completely inspired.
Do we officially have a Song of Winter? Maybe, you guys, for everyone out there who is super freezing right now, this jam will definitely warm you right up. Check it below: https://www.youtube.com/watch?v=C_3d6GntKbk