Zayn Malik opens up about a past eating disorder, and we're applauding his honesty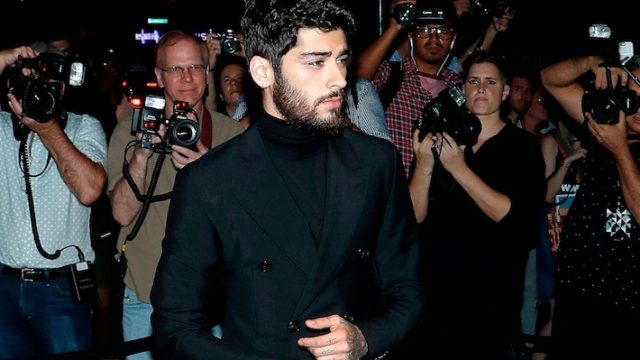 Always one to keep it real, Zayn Malik has released a memoir called Zayn, delving into his past and opening up about certain struggles he's faced. Zayn also revealed he suffered from an eating disorder during his time in One Direction, and we're genuinely so impressed with his honesty and candor.
Whether he's answering all our burning questions about 1D, or talking about anxiety and discovering himself, there's a sincerity to this guy that's seriously hard to find. In the book, Malik attributes his eating disorder — in which he would go "two or three days straight" without food — to the stress of being in the band and not having much control over anything else in his life.
"When I look back at images of myself from around November 2014, before the final tour, I can see how ill I was… Something I've never talked about in public before, but which I have come to terms with since leaving the band, is that I was suffering from an eating disorder."
Malik goes on to explain how he couldn't control his schedule or even color his hair without approval from the higher ups, so he tried to control his food intake — and this changed his eating habits.
"I had lost so much weight I had become ill. The workload and the pace of life on the road put together with the pressures and strains of everything going on within the band had badly affected my eating habits."
We're glad that Malik seems to be doing better now, and as a solo artist he's certainly had a very successful year. Back in April he Tweeted about his "dream life," and we've got to say, we're totally and utterly rooting for him.
Cannot wait to read his book, and of course we're sending so much love to Zayn right now!
Opening up about eating disorders and anxiety is no small achievement, and we're sure his honest will help others.
H/T: Perez Hilton