Zayn Malik just released the cover art for his next hit single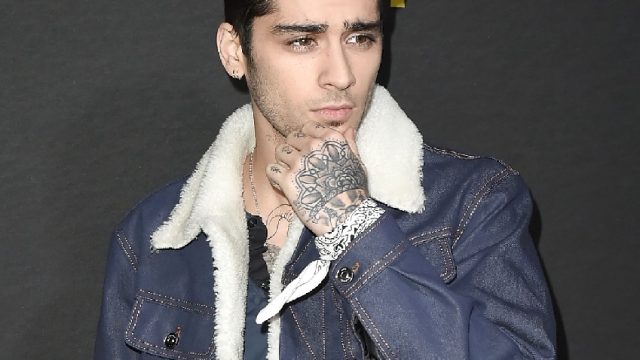 The next best thing to new music? The cover art to new music. Zayn Malik just teased fans with cover art for his upcoming single, "Still Got Time," and we're pretty pleased with how it turned out.
Malik worked on the song with rapper PartyNextDoor, and while he has yet to announce an official release date, he did promise fans that it'll be out "soon." (Ahem. We demand clearer answers here, Zayn.)
While we're psyched for the song, we're also eagerly anticipating a second album from the young pop star. Sure, Mind of Me didn't come out that long ago, but if we know he's working on material, we'll be anxious to hear it ASAP.
Yet for now, this is what we have — some gorgeous art celebrating the yet-to-be-released collaboration.
https://www.instagram.com/p/BR55bQyFHxG
We're digging it. And, we're also digging the very short sample that Malik decided to share with fans through Twitter.
Of course, we wish he was able to share more. But, we'll take what we can get. And since we're guessing that this song will appear on his next full-length, our wish might be granted shortly.
When that happens, Malik would be the only past member of One Direction to have two solo albums. We're pretty impressed by how far he's come since working with the band years ago.
We're staying on the lookout for even more news on Zayn Malik's songs and collaborations — even if they only arrive to us in 10-second clips! (But, let's hope he shares even more next time.)