Zayn Malik joined Gigi Hadid and her family for the holidays and even made gingerbread houses!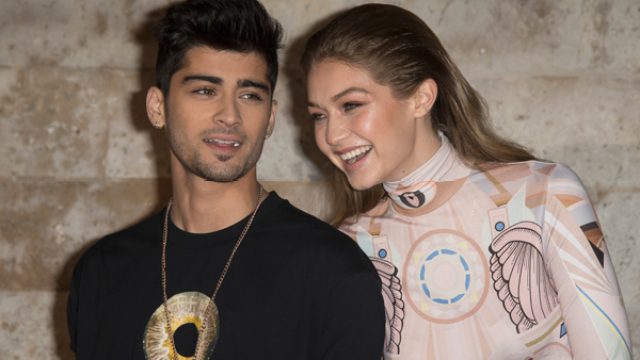 Christmas is definitely a family affair when it comes to the Hadid crew. This year, Zayn Malik joined Gigi Hadid and her family for the holidays and their activities included making gingerbread houses!
Malik and Hadid have been stealing the show since the moment they started dating and the Christmas season was no different. Although the two lovebirds didn't post any photos themselves, Hadid's brother Anwar, sister Bella, and mom Yolanda did share some and we are forever grateful.
The supermodel family had the former One Direction singer at their winter wonderland celebration and the snow was NOT in short supply.
As the holiday grew nearer, the 23-year-old singer joined in on a Hadid family tradition…making gingerbread houses.
These are no ordinary cookie houses, they are serious works of art!
"❤️Families that build together, stay together...#ChristmasEve #OurFamilyTradition #GingerbreadHouses #Building," the matriarch captioned a cute building picture on Christmas Eve.
Anwar also captured all the Christmas fun with a collection of polaroids that are super fun. Malik and Gigi can be seen in the top left photo…being goofy of course.
https://www.instagram.com/p/BOc0Ka8gNkh
Their finished gingerbread houses are actually pretty impressive.
"❤️Merry Christmas from our family to yours....... #OurVillage #FamilyTraditions," Yolanda wrote on the baked village.
Can you guess who did what?
Spoiler: It goes Gigi, Zayn (yes, the pink one), Yolanda, Bella and Anwar!
The rest of the family's vacation was spent on the slopes and enjoying the fresh white snow.
https://www.instagram.com/p/BOafbEQAeG2
Bella even had a day of fun with her friends and joked about losing one of them while skiing.
Can we join in on this mountain fun next year? Please?! We'd make a great addition to the Hadid group, we swear.