Zayn Malik and Gigi Hadid are showing major Instagram PDA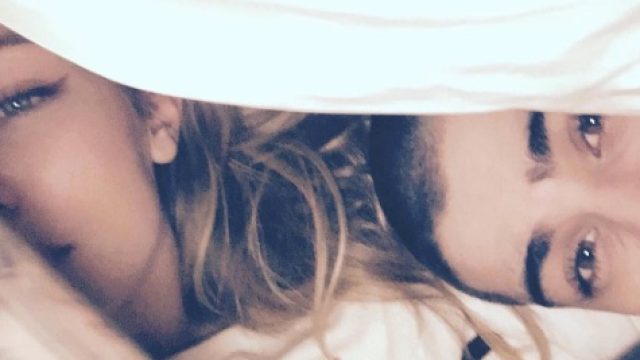 Just when you thought you were totally fine with being single and didn't need anyone in your life to snuggle up on this summer… Zayn Malik and Gigi Hadid had to go be adorable again.
The lovebirds took a small hiatus from their Instagram PDA fest over the last couple of months, but they're back and just as cute as ever.
Hadid posted this photo of her and her man PDA-ing hard, with the caption "squish ya."
The couple reportedly split up for a bit, which is probably why they cooled it with the PDA pics on social media, but now that they're back at it — let's revisit some of the greatest shots from their very public love story.
Here's Zigi being adorable:
Here they are being even more adorable… and acrobatic:
Loving each other against a wall:
And under covers (but definitely not under cover):
Of course, there's also the "Pillowtalk" video… which is the ultimate PDA: https://www.youtube.com/watch?v=