Zayn Malik's chest tattoo of Gigi Hadid's eyes is perfectly extra
Zayn Malik might have a tattoo of Gigi Hadid's eyes on his chest, and the internet is shook. It's not uncommon for someone to have a tattoo to honor their love, but there's something about Hadid's eyes staring at you from the center of Malik's chest that is just delightfully extra. Neither Malik nor Hadid has confirmed the body ink, but Hadid posted a boomerang video on January 13th, 2017 that showed Malik dancing shirtless. She captioned the video "Birthday boogie" because Malik turned 25 on January 12th.
At first this seemed like an innocuous birthday boomerang, and then we noticed it: THE TATTOO. Smack dab in the center of his chest. We are not Malik tattoo experts, but Twitter is. Fans of the singer immediately registered that this was indeed new ink and that the pair of eyes likely belonged to his girlfriend of more than two years.
Here is the boomerang shared by Hadid and a close-up image of the new ink. What do you think, are they Hadid's eyes?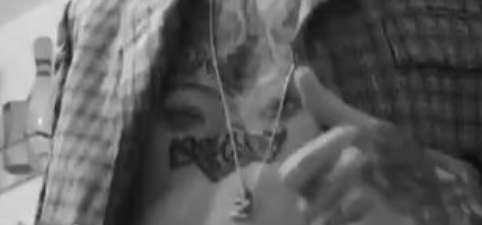 Twitter quickly weighed in with the #facts. false false
The internet was quick to point out that he once had a tattoo on his arm of his ex-fiancée, Perrie Edwards. The tattoo was of her entire body and took up half his arm. But like, who hasn't dedicated a tattoo to a significant other only to break up with them later?
We'll just let Twitter serve as our official reaction to the new tattoo.
Shook, indeed.