Zayn Malik just got a HUGE breakup tattoo, and the internet has thoughts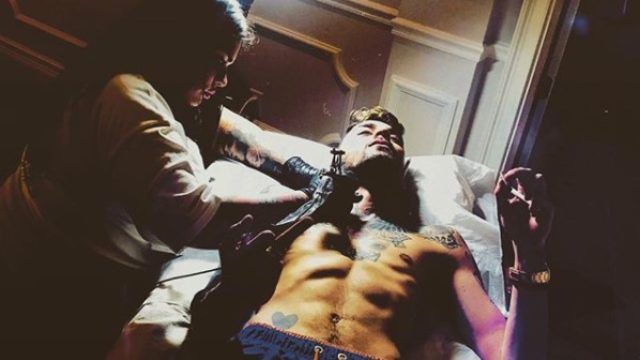 There are certain things human beings do when they are experiencing a certain kind of grief. Breakups can bring a whole lot of feelings. They are sad, obviously, but they can also be a relief. Sometimes, they can feel freeing. Your body goes through a lot during a breakup. There are ways to survive a breakup, however. You can go shopping, lean on your friends, keep busy, and you know, make a huge alteration to your body. A lot of people get major haircuts after a breakup. Some people — even famous people — decide to go out and get brand new tattoos. Zayn Malik is no different.
Malik, who recently split from Gigi Hadid, decided to get a couple of breakup tattoos. In the wake of his breakup from Hadid, one of Malik's coping mechanisms seems to be body ink. We totally understand how a piercing or a tattoo or a new haircut can really make you feel better after experiencing something so gut-wrenching. Breakups are hard, but doing something fresh and new just for yourself is really helpful. Even if it seems silly, a slight alteration in your appearance can work wonders.
Zayn Malik shared a few pics of his new tattoos on Instagram.
Of course, Malik already had quite a few tattoos, so it's not like he made a rash decision. Plus, the tattoos look awesome. He shared a picture of his new rose tattoo without a caption because cool people can do that.
https://www.instagram.com/p/BgZdzrqHyGL
He appears to have gotten a "neck yat" too.
https://www.instagram.com/p/BgZxd7YHKZ1
And of course, Twitter had thoughts. Some people aren't the biggest fans of his new ink.
false
But some people love his new tats!
Social media is a funny thing to navigate. It's hard, it's hurtful, it gives us all FOMO, and it's especially harsh during a breakup. We hope that both Malik and Hadid are coping well.