Zayn Malik has been struggling with anxiety and discovered himself in the process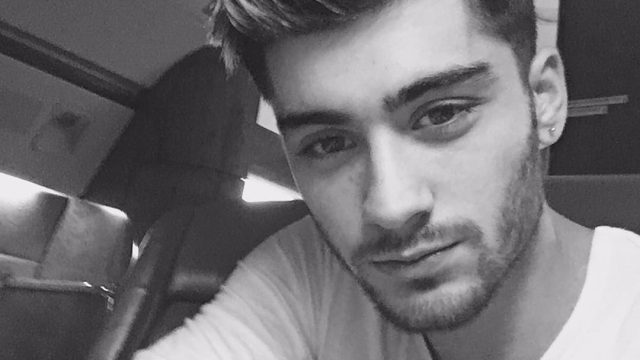 Former One Direction member and constant fave Zayn Malik got *so* real about coping with anxiety and the feeling of inadequacy that's resulted from this struggle. His words were way too relatable and, ultimately, they once again reminded us that celebs are people, too, – even the super-talented Malik.
"I just don't have it in me to feel fully secure in anything I do. I always strive towards something better,"  Malik told Elle U.K. "It's why I think sometimes I come across the wrong way, a bit distant. I'm just stressed out trying to control how I'm perceived. I think about things a lot."
https://www.instagram.com/p/BHUrrZRjstq
Yet, this isn't the first time Malik has been open about battling mental illness. In June, the singer had to cancel his London-based Capital Summertime Ball show because he was dealing with the worst anxiety he's ever experienced. Zayn tweeted, "Unfortunately, my anxiety that has haunted me throughout the last few months around live performances has gotten the better of me."
During his Elle U.K. interview, the singer also talked a lot about how he's been in such a major transition period, which only makes his anxiety worse. "My entire life has changed in the last year," he said. "I'm still taking it all in." And boy, has it ever. Since leaving One Direction, Malik has undeniably made a name for himself, creating ridiculously popular hits and getting artsier than ever.
There's a bright side, too, Zayn revealed – because of how much he's learned about himself and who he really is.
The iconic star stated, "I've found so much out about myself. Mostly how in love with music I still was. The album is a build up of six years and never being able to express what I wanted to say. I had something to get off my chest."
https://www.instagram.com/p/BBi3e4ZJqS5
It's so important to see celebrities like Zayn Malik speaking out about mental illness. Not only does it help make people with anxiety and other mental illnesses feel less alone, but it also helps break down the stigma that people with mental illness are somehow flawed, when the reality is that mental illness is extremely common. In fact, according to the National Alliance on Mental Illness, 1 in 5 American adults in the U.S. experiences mental illness in a given year. This adds up to about 43.8 million people. 
Zayn, you have our support. And we're *so* proud of you for being open about your struggles – especially since you've sent the message that no one is alone when dealing with mental illness.