Zayn's new single will be your new go-to shower song
Since splitting from One Direction, Zayn Malik (now just Zayn) has been letting his freak flag fly, so to speak. His first single "Pillowtalk" was an explicit smash hit, hitting No. 1 on Billboard's Hot 100 in its first week — and his latest, "It's You," is equally poised to become your latest earworm.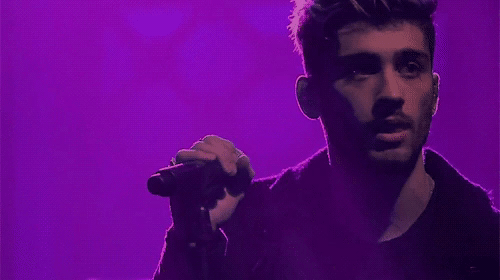 "It's You" is a haunting kiss-off ballad, with the kind of chorus that, once you learn its intricacies, will be your go-to shower singing hook. (Though for most people, your "artful wailing" will sound like whale sounds, and that's okay too.) Zayn's voice has always been exceptional, but "It's You" finally lets him flex it. Also: At the end of the bridge, he drops in raga vibrato (vocal tremor), a technique used most often in classical Southeast Asian music.
Though he'd debuted the live version of the song on The Tonight Show last week, Zayn premiered the studio track on Apple Music. Listen below, and just try not to get lost in the song's dreamy haze:
Check out a preview clip of the "It's You" video, which will drop tonight:
And, watch the video of his Tonight Show performance below:
Zayn's debut record Mind of Mine drops on March 25.