Zara's most popular coat ever (it has its own Instagram) is BACK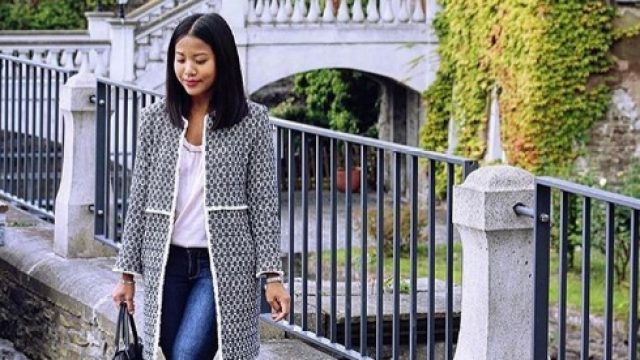 Dedicated fans of the internationally renowned brand Zara know that there was a very special coat from last year that won the hearts of people everywhere. It's called The Frayed Printed Coat in Ecru and Blue, and it picked up so much momentum in 2016 in the States and in London that it now has its very own Instagram account called That Coat (@thatcoat).
We have some good news for lovers of That Coat (and for people who've never even seen it before, because we're sure you'll love it, too): it's on sale again! Jump online to purchase it or pop into your nearest Zara location to see if it's available in store. If you need a refresher of what this chic coat looks like, here you go.
Here's another angle to glance at.
And another.
And here's what the back looks like, just for good measure.
It's a classic, timeless look that can be paired with just about any style of wardrobe. You can personalize it with accessories anyway you wish, and it seems to suit pretty much any height. It's no wonder this Zara coat became such a must-have last year.
It's definitely something that will last you through spring if you live somewhere that requires an easy outer layer. It pairs just as easily with some distressed jeans and a tank top as it does with a pretty dress you would wear to work.
Whatever you choose to wear it with, take a picture of your glorious outfit and use the hashtag #thatcoat. You just might end up on its famous Instagram page. Happy shopping!