Zara is bringing back this forgotten handbag trend from the early aughts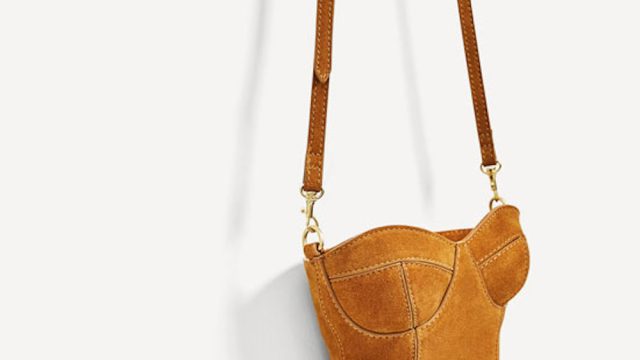 When we look back on the early aughts and all the glorious trends, we have mostly fond memories. Boy bands, Baby Phat, flip phones, Destiny's Child, and our beloved Juicy tracksuits.
Of course, every memory isn't a pleasant one. There were the universally unflattering low rise jeans, butchered brows, and the vicious politics behind the Myspace top 8.
As much as we love revisiting our fav OG style moments like handkerchief tops, stretchy chokers, and platform sneakers, there are some trends we never expected to show their face around these parts again. Zara took it upon themselves to remind us of a long-forgotten handbag trend and we honestly don't know how to feel about it. Hell, we totally forgot this trend even existed!
THE CORSET PURSE!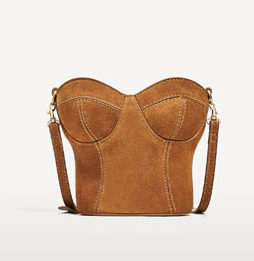 How could we forget the corset purse?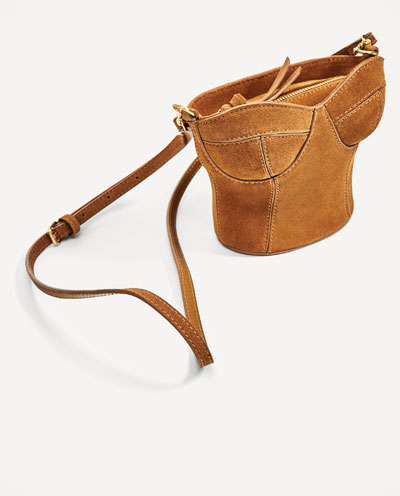 The teddy bear backpack we remember. The inflatable backpack, absolutely. But the corset purse? Yeah, we buried it deep, deep into our subconscious.
Looking back, everything was so corset-heavy (we blame Moulin Rouge) it only made sense to carry such a sensual bag.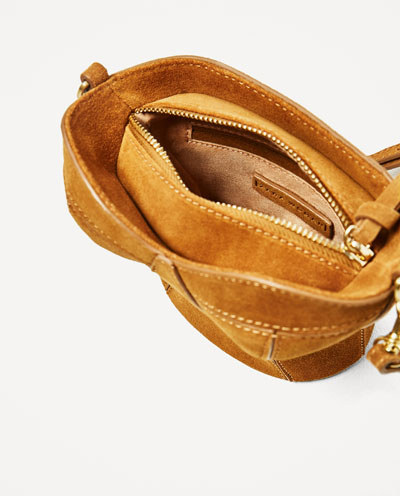 Zara's take is real suede, just under 70 bucks! Although we can't confirm, it appears to have room for Nelly's Sweatsuit double disc AND the Natasha Bedingfield These Words CD single.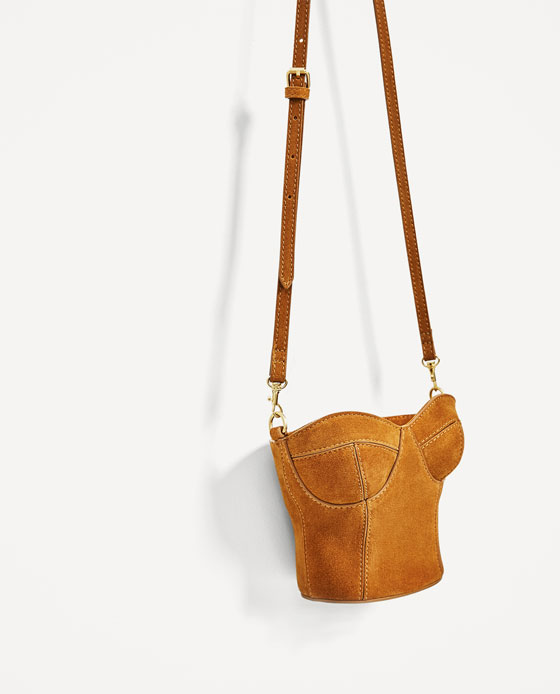 Hey ZARA, we've got questions!
Are more color ways coming?
Any plans on releasing a coordinating trucker hat?
Does this mean it's safe to re-wear our rhinestone bandanas?
Is now the proper time to dust off our micro crimping irons?
We'll be interchanging our Nokia phone faceplates and playing a little Snake until we hear back from 'ya. In the meantime, you can shop Zara's leather corset crossbody bag for $69.90, here.