Zac Efron wants to make up for breaking Paris Jackson's heart, and we're low key jealous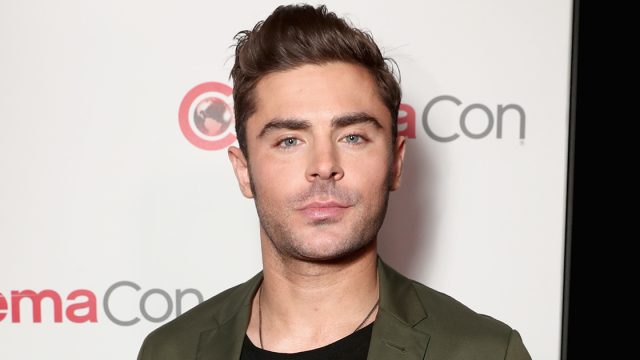 Proving that he might be one of the nicest guys in Hollywood, Zac Efron wants to fix Paris Jackson's broken heart, and WHAT ABOUT US ZAC!?
In case you missed it, Paris Jackson, the daughter of musical legend Michael Jackson, was at one point in her life (and probably still is, tbh, because who isn't?) a fan of High School Musical. In fact, such a fan of the Wild Cats and of getting her head in the game was she, that when she was about 10 years old, Paris attended High School Musical Live! (it was her second concert).
Speaking to Jimmy Fallon on The Tonight Show, Paris opened up about how she was expecting Zac, who played Troy Bolton in HSM, to be performing. Unfortunately, Zefron was busy filming another movie, and wasn't performing live during the show (indeed, in the first HSM movie, Zac's vocals weren't really used at all!).
Speaking about the experience, Paris described herself as being "a heartbroken 10-year-old." 
https://www.youtube.com/watch?v=hISSsaIvUSU?feature=oembed
Well, Zac Efron has said that he wants to make everything all good between him and Paris, and UGH jealous.
Speaking to Entertainment Tonight, Zac said that he wanted to make it up to Paris.
"I did not know this. This is the first time I'm hearing of it," Zac said after he was asked about Paris' devastating experience. "I'm bummed out."
Tbh, if we'd broken the heart of the King of Pop's daughter we'd be pretty bummed out, too.
Continuing, Zac said that he would absolutely "have to make it up" to Paris, adding, "I'm sure we will cross paths at some point. Much love until then."
While he didn't exactly give a full detailed plan on how he planned to make amends, we have some vague ideas that involve Zac putting on a full stage musical version of the High School Musical trilogy and filming them all and broadcasting them for the rest of eternity. Too much?
In fact, this isn't the first time that Zac Efron will have made a fan's dreams come true. He surprised Olympic gymnast Simone Biles following her stunning win at last year's Olympic games where he gave her a kiss, and OMG.
Essentially it seems that beyond just being hot in Hollywood, Zac Efron is also dedicated to make dreams come true *swoon*.