Zac Efron was on Tinder, but nobody cared — awww!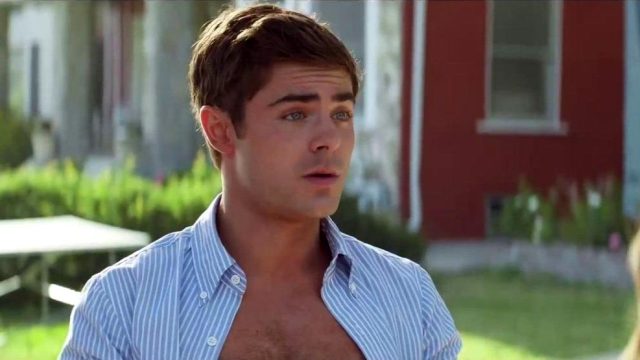 Zac Efron is undoubtedly one of THE most attractive men in Hollywood. With acting and singing in his background, the 28-year-old former Disney star is obviously versatile and super talented as well. And that's not even to mention his ridonkulously sculpted bod. I mean, just look at this.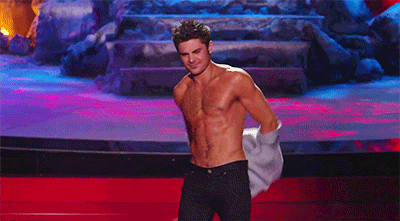 HONESTLY.
So that make's today's "Say what now?" news even more shocking – apparently, Zac was on Tinder for a time and nobody did anything about it.
In an interview with The Times, Zac discussed serious subjects, including his battles with depression and social media's very negative influence on his state of mind. He even addressed checking into rehab back in 2013 to deal with his drug and alcohol addiction.
Zac has also been in a number of high-profile Hollywood romances, from a five-year relationship with his former High School Musical on-screen love Vanessa Hudgens to his most recent breakup with model and fashion designer Sami Miró, after less than two years of dating. In the interview, Zac also spent some time ruminating on the unfortunate reality of dating when you're a massive, instantly recognizable star and a celeb crush for millions of people around the world.
"Dating is something I'll never be able to do," he says glumly. "As in the dictionary definition of dating, because one way or another I've impacted that person's life and they'll soon [realize] it."
That's actually a really sad, but realistic thought. Can you imagine trying to date IRL after being the #1 teen heartthrob for so many years? Never knowing whether someone actually likes you for you, or for the public persona you were for so long? It's a little bit heartbreaking.
Apparently, even Tinder was a no-go for Zac. But not because nobody was interested in dating the ~gorgeous~ actor.
"Amazingly, when I signed up for Tinder, nobody swiped me! They thought it was fake."
OK, that actually makes a lot more sense. I've never had a Tinder account myself, but I've seen enough obviously-fake profiles while perusing with friends that I'm sure I, too, would have been like, "LOL, look at this random dude pretending to be Zac Efron! What a joker." Cue head-in-hands regret.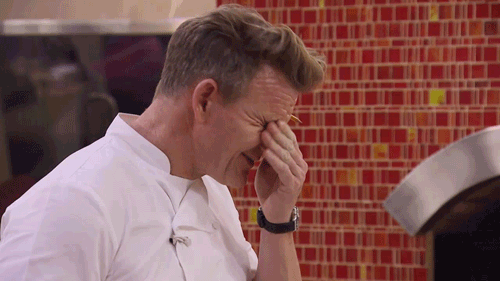 Too bad nobody told Zac about verified Tinder profiles. Or Raya, AKA "Illuminati Tinder." Keep on trying, Zac! The right person is definitely out there and will totally swipe right on you when the time comes.