Zac Efron just showed off his pole dancing skills, so get the popcorn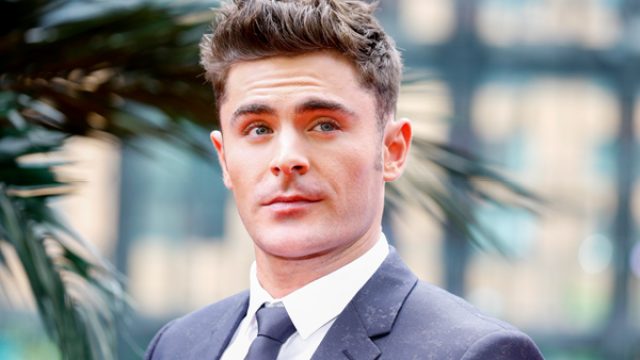 Magic Mike called and they want Zac Efron to audition ASAP! Now that Efron has showed off his pole dancing skills we can't stop thinking about him as a stripper… in a professional way of course.
On Friday, the Baywatch actor revealed he has more than just choreographed dance moves. While we all know he can perform — you've seen Hairspray and High School Musical, right? — these moves are on another level.
During his interview on The Graham Norton Show, Efron busted out his pole dancing moves and we're not worthy.
After the show's host Graham Norton pulled up a shirtless photo of the 29-year-old actor hanging on a pole (like a flag), Efron felt the heat. He was then asked if the picture was photoshopped, and fellow guest, Tom Cruise pipped in saying, "No, he's doing it."
That led to Efron having to rise to the occasion and show off his pole skills — so grab your popcorn, because this gets good.
Of course the actor had to do a little dance, once Norton had Flo Rida's "Apple Bottom Jeans" begin playing as he approached the pole.
Sadly, he kept his shirt on, but it was still SO hot.
Efron then hoisted himself up onto the pole and his body was able to become perfectly perpendicular. It's seriously insane.
https://www.youtube.com/watch?v=pOpkOZaj7eE?feature=oembed
Not only did the California native impress the audience and the rest of the guests, but we are SO into it. Sure, it would've been better if he was shirtless, everyone knows that, but it was still ah-mazing.
Fingers crossed Magic Mike 3 becomes a reality, and the brunette hunk joins the stripper ranks alongside Channing Tatum. You know you want to see it too!