Zac Efron just waxed a man's body in the name of "Baywatch"
We're loving the fact that Zac Efron has been making the rounds recently. Of course, it's all to support his new movie Baywatch. So, what better way to celebrate the movie than by having Efron wax a man's body?
For some reason, there's something so hysterical about watching someone get waxed. And the hairier, the better. If it wasn't for this brand of comedy, The 40 Year Old Virgin would have been a lot less funny. Luckily, Efron managed to make it just as funny as Steve Carell did back in the day.
The man in question was the not-overly-hairy Australian rugby player Beau Ryan. Ryan interviewed both Efron and his co-star, Alexandra Daddario, and figured that the hairlessness would help him land a part in a sequel.
https://www.youtube.com/watch?v=frELpsYkUAo?feature=oembed
Ryan admitted that he's already shaved his head and tanned for the sequel, but Efron noted that he had to get the "back, crack, and Zac wax" before filming began. The Zac wax, by the way, "makes you look like Zac."
We can't help but crack up over Efron's facial expressions during this entire segment.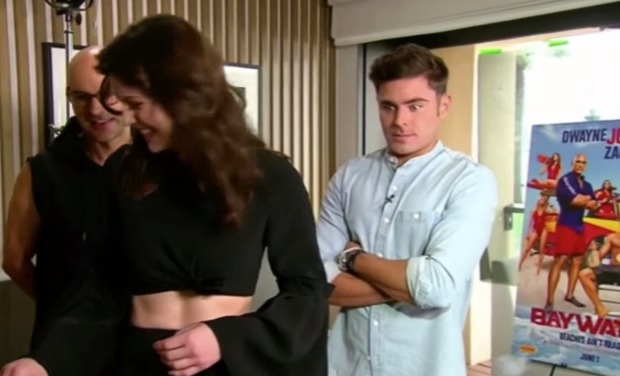 We feel your pain, man.
Efron's faces get more and more hilarious as the wax progresses. For example, here's what he looked like when the waxer focused on the more sensitive areas of his chest.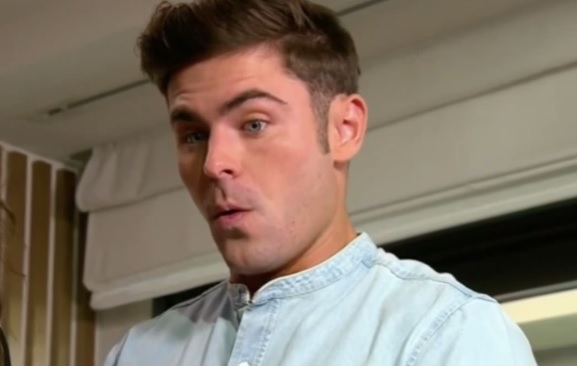 …and here he was when the armpit hair was yanked out.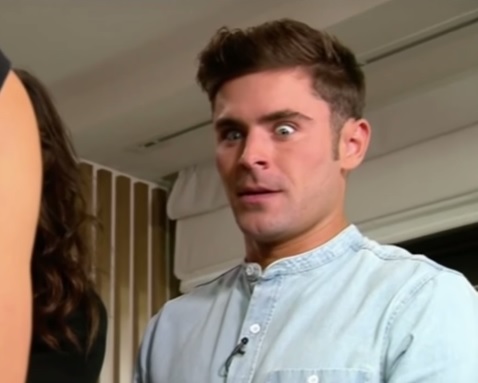 We also need to give major credit to Daddario. She seemed completely cool with the whole process and even helped take part. It's a brave thing to witness someone possibly going through immense pain in the name of beauty!
Baywatch hit theaters at the end of May, and it's the best place to witness an equally hairless Zac Efron.