Zac Efron just revealed his childhood celebrity crush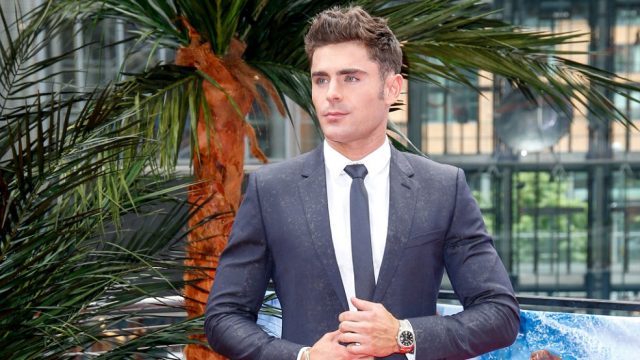 While a lot of us were crushing on him back when High School Musical came out in 2006, it turns out that Zac Efron had his own childhood celebrity crush. And he didn't even hesitate to say who it was in a fun video he filmed for Vogue.
Every once in awhile, Vogue decides to rapidly interview a celebrity for a feature called "73 Questions" — and every time, we end up learning fun facts that we've never heard before. For example, back in April, the magazine followed around Aziz Ansari — and he happened to reveal that his childhood crush was Elaine Benes from Seinfeld.
Efron chose differently, but just like Ansari, he chose wisely.
https://www.youtube.com/watch?v=Y2GVVC_cD_E?feature=oembed
It turns out that Efron had a poster of Tyra Banks hanging in his bedroom when he was a child.
"Oh, no kidding, Tyra Banks," he said. "She was in a purple bathing suit."
We have a feeling that Banks would be pretty happy to hear that.
As expected, Efron revealed even more fun facts about himself. For one, he was pretty complimentary towards his Baywatch co-star Dwayne "The Rock" Johnson — especially regarding the underwater kiss the two of them shared in the movie.
"He's perfect. Breathtaking," he said.
Efron also talked about his style (which is primarily black shirts — a timeless classic) and mentioned that his favorite scent is Hugo Man — which, according to Ulta, includes top notes like green apple, grapefruit, and basil. So if you ever wanted to know what Efron smelled like, that'd be our best guess.
But, back to Banks — we're wondering if this admission might make him eligible to be a guest judge on America's Next Top Model in the future. While Banks is pretty happy with partner Erik Asla, it'd probably be a surreal moment for Efron.