Watch Zac Efron Put His 'High School Musical' Dance Skills to Use in a Fun TikTok
He and Jessica Alba are filming ads for Dubai Tourism, and it's all *too* good.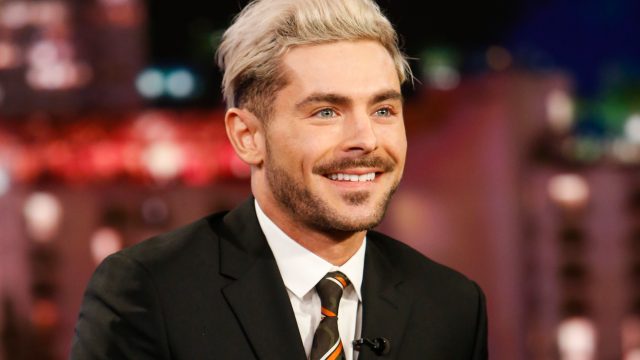 Zac Efron and Jessica Alba are shooting a series of videos for a Dubai Tourism campaign and they're breaking out all the moves. The installment will consist of a total of six ads and it kicked off with a tribute to James Bond movies and just continues to get better.
Alba shared a video to TikTok on August 17th and it shows Efron breaking out in a dance, and we like to think he called on his High School Musical dance skills from way back when. (Alba certainly held her own, too.) 
"That time in #Dubai I got #zacefron to do a #tiktok dance w me while shooting movie trailers 4 #dubaitourism," Alba captioned the video. 
The excerpt shows the pair dancing to a Don't Rush remix performed by Shayan and it's *so good*.
Efron's killer dance moves have previously been showcased in the movies Hairspray, The Greatest Showman, and, of course, the High School Musical series. 
"I didn't know how to dance during those High School Musical movies," he told BBC 1 in a 2019 interview. "I was just a kid, like from the street, an actor scraping by." 
Efron and Alba's ads for Dubai Tourism are about a minute each and, based on the two that have already dropped, we have high hopes for what more we might see when the project wraps.
In their most recent video, the pair spoofed a rom-com. A holiday bag mix-up leads to (you guessed it!) a vacation romance complete with stunning scenery. 
Based on Alba's TikTok, it looks like they're taking it up a notch by adding a dance duet. We're here for it.