Okay, wow. Zac Efron is seriously a fan of this Netflix star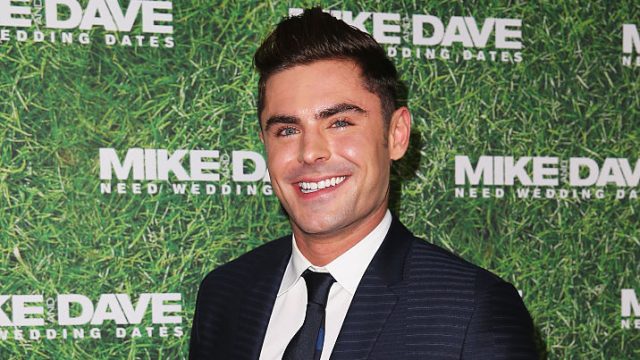 We love when celebrities are fans of other celebrities, especially with they can't control their fandom. Because we can totally relate to those feelings. Well, with this in mind, Zac Efron is completely geeking out for  Stranger Things star Millie Bobby Brown, and it's adorable. In honor of Brown's birthday, Efron wore an "Eleven" t-shirt and posted a sweet message to her on Instagram.
And we definitely don't blame him.
Brown kicked some major ass as Eleven in the Netflix original show (and will continue to kick ass in the second season of Stranger Things), so she completely deserves her own t-shirt and shoutout. And to make her even more of a badass, she sort of owns the number eleven now, which is like, not an easy thing to do. Considering it's…a number.
"Happy birthday @milliebobbybrown!!" Efron captioned the photo.
Since Efron is such a stud and major heartthrob, we imagine getting a shoutout like that on her 13th birthday must feel pretty incredible for Brown.
But life in general probably feels pretty incredible for her right now. You know, since she she's been going to every major award show, as well as sitting front row at New York Fashion Week shows.
Not bad for a lady who just became a teenager!
As a thank you to her fans for all the birthday messages, Brown posted a video of herself singing when she was just six years old. She was ridiculously adorable and clearly extremely ready for the world of entertainment.
Happy birthday, MBB! We hope you had the most perfect day. You deserve every ounce of happiness coming your way.