Here's what Zac Efron looked like at the "Baywatch" premiere, and it's even better than you imagine
If you know us at all, you know we have a ~big~ crush on Zac Efron. Well, here's what Zac Efron looked like at the Baywatch premiere in Miami Beach, Florida, reported WSVN. Yup, it's even better than you imagine. The world premiere was held on May 13th to screen the movie, which comes out on May 25th and feels so faaaaaaaar away. But, meanwhile, at least we get to look at all the Baywatch premiere pics in anticipation of the film hitting theaters.
Of course, as you probably know, the Baywatch movie is based on the TV series from the '90s. However, the movie plot is different than the show…which you'll see on May 25th, like we said!
Here's what Efron wore to the premiere, and we can't get the look out of our heads — which is a very good thing, btw!
And, of course, Baywatch wouldn't be Baywatch without sunglasses!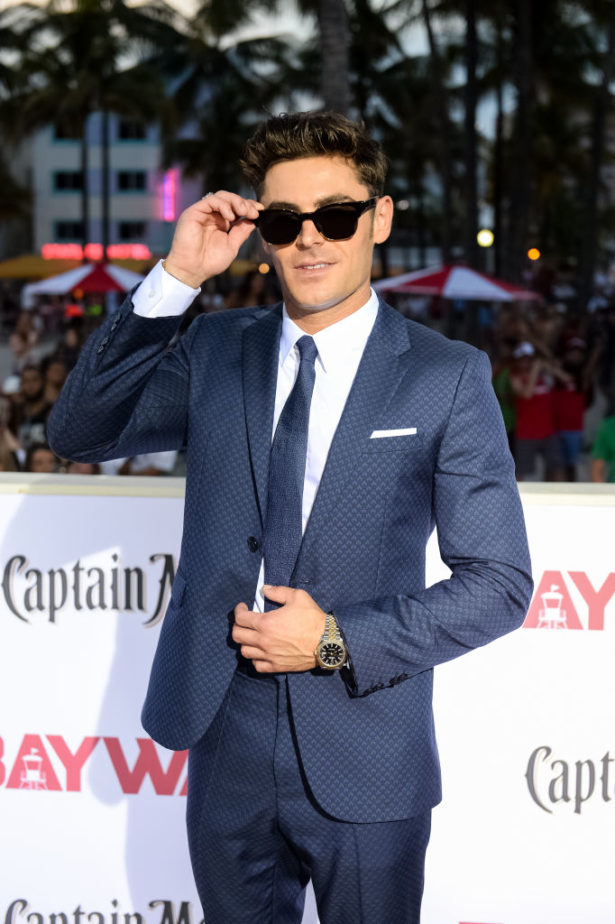 Okay, are you feeling hot even without being in Miami?! ICYMI, most of the movie was shot in South Florida. And here's a gif of Efron — just so you're better prepared for when you see him without a shirt in the movie. ?
Of course, other stars we look forward to seeing in the film include Dwayne Johnson, Jon Bass, Alexandra Daddario, Kelly Rohrbach, Ilfenesh Hadera, Priyanka Chopra, and Hannibal Buress. And Seth Gordon (Horrible Bosses) directed the sure-to-be-a-hit film.
Okay, see you at the movies on May 25th! Meanwhile, we need to fan ourselves off from the above pics!