Zac Efron complimented his costar's eyes, continues to make us swoon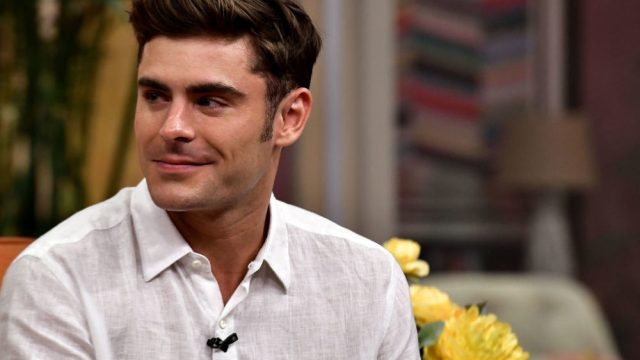 It looks like our favorite heartthrob Zac Efron is getting flirty with his Baywatch costar. And to be honest, after seeing his latest Instagram post, we totally see why. Alexandra Daddario is absolutely beautiful. The actor captioned his picture with a sweet compliment of the New York native's crystal blue eyes, and it was so sweet. The simple action is just another way Efron's letting us know that he pays attention to the little things — proving that he's more than likely the best boyfriend ever.
The sad reality remains, however. As we continue to swoon over him, the actor is totally swooning over the gorgeous Alexandra Daddario. But, to say that we wouldn't love to see the two good-looking celebs together would be a total lie.
The hot shot posted a pic of he and his Baywatch costar Alexandra Daddario, and he wasn't lying. Her eyes are stunning!
OK, so the caption wasn't all that intriguing on the surface. But there's an underlying message here that we would be fools to ignore. You see — when Efron spots something beautiful, he won't hesitate to point it out, and that's something we can rock with. He's a total catch.
Needless to say, we're definitely looking forward to seeing the blue-eyed hunk on the big screen in Baywatch, out onMay 25th. Watching Efron run around with his shirt off, fighting crime while rescuing other gorgeous people? Yeah, there's nothing else we'd rather be doing next Thursday.
In all seriousness, we're rooting for the young talent to find his one true love sooner than later. And if said love ends up being the fabulous Alexandra Daddario, we'll totally be on board. In the meantime, we'll keep playing matchmaker for the High School Musical stud in our heads.
No need to worry! We've got your back over here, Zac.