How come we never noticed that Zac Efron and Adam DeVine always take the most bonkers photos?
The bromance between Zac Efron and Adam DeVine is real, and we're loving every minute of it. The actors are two peas in a pod. Just one look at them together in public and you'd think they'd been clowning around together since their middle school days.
But in reality, Zac and Adam didn't really know each other until they were both cast in the summer comedy Mike and Dave Need Wedding Dates. Soon after, their bromance began, and boy did it blossom. Like any loving relationship, they flaunt it in public whenever the opportunity arises.
And they do it in the weirdest ways possible.
Here they are at the Mike and Dave fan premiere in Sydney. Doing… what exactly? We aren't sure.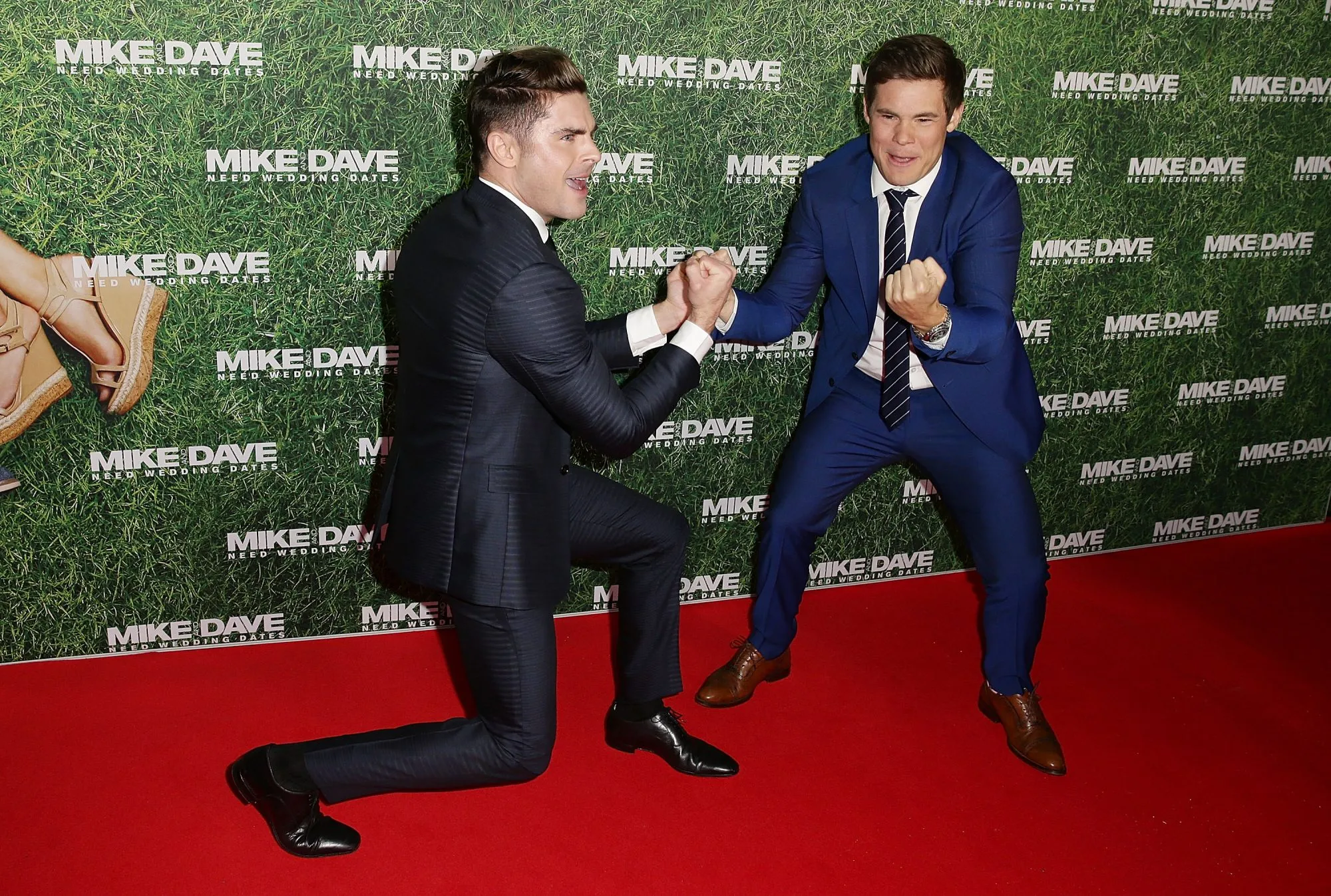 They're big fans of the piggyback pose, as demonstrated at the movie's LA premiere.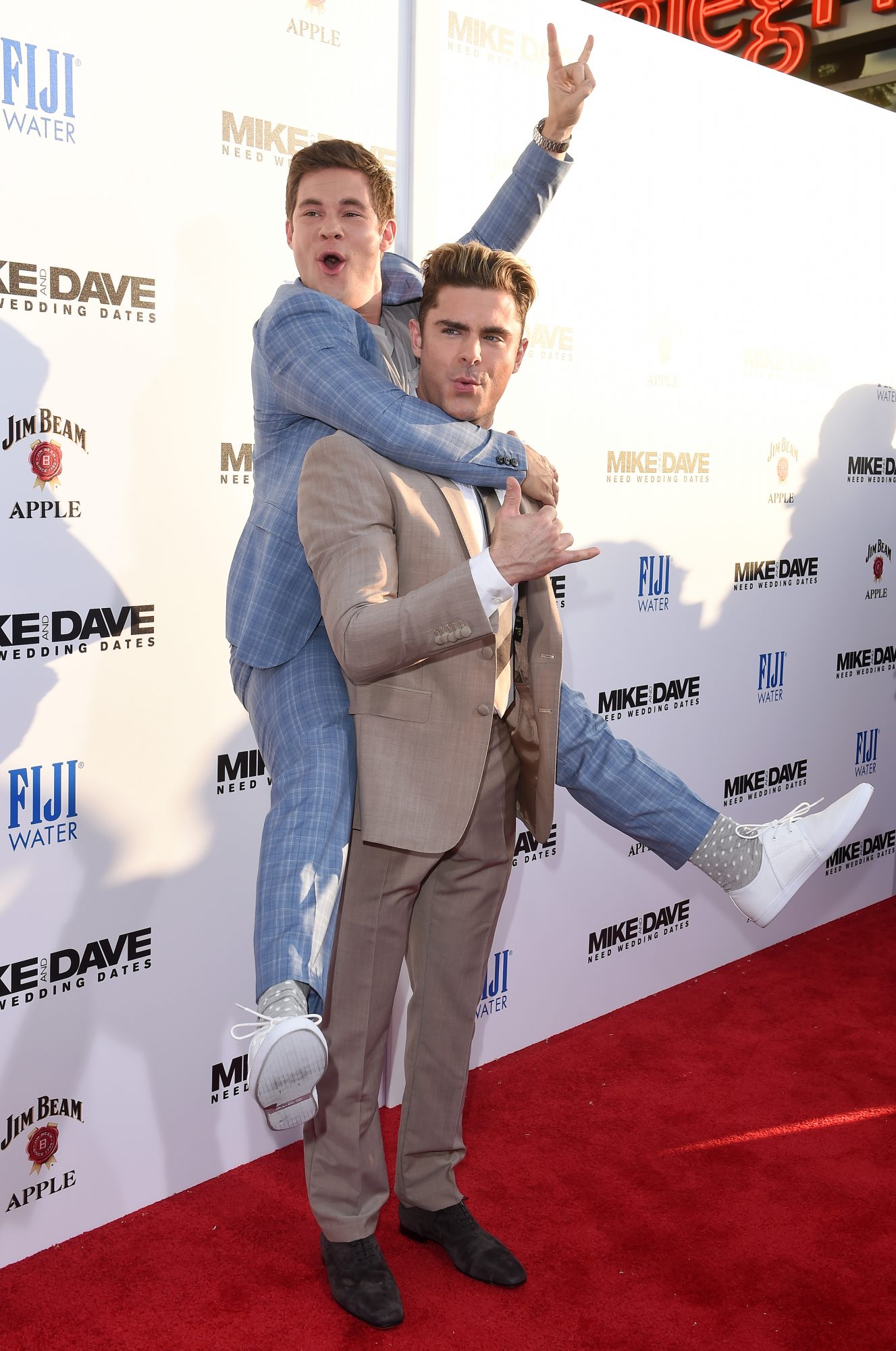 "We didn't really know each other before [the movie]. I just knew him through friends a little bit," DeVine said during an interview with The Hollywood Reporter. "We went out to Hawaii a week earlier for a rehearsal-slash-brother-bonding time, and we just really clicked."
When they were guests on Jimmy Kimmel Live, they didn't just walk out and wave like everybody else does. Because why would they?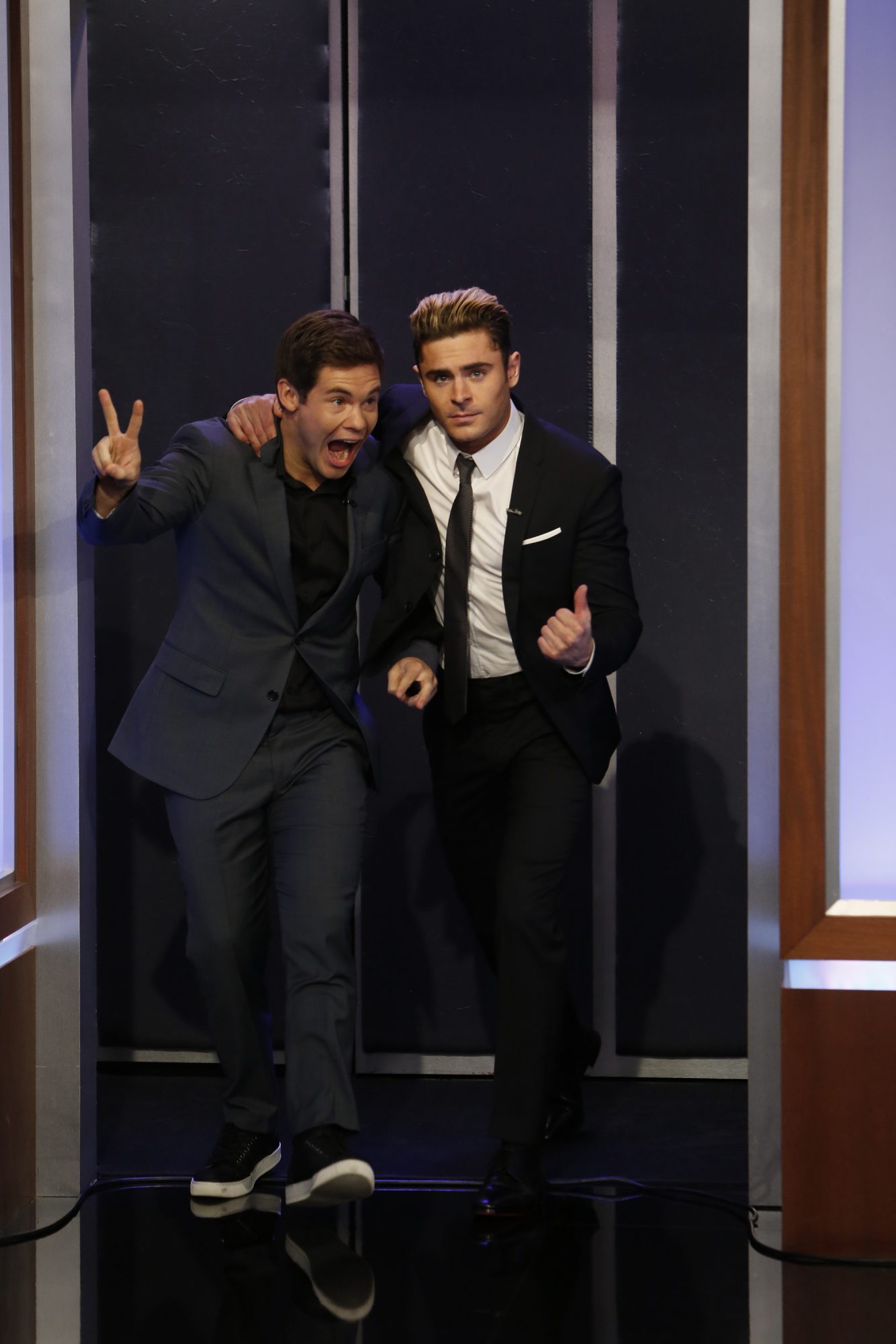 Backstage at the Spike TV Guys Choice Awards, they flexed their muscles for the camera and showed off very intense faces.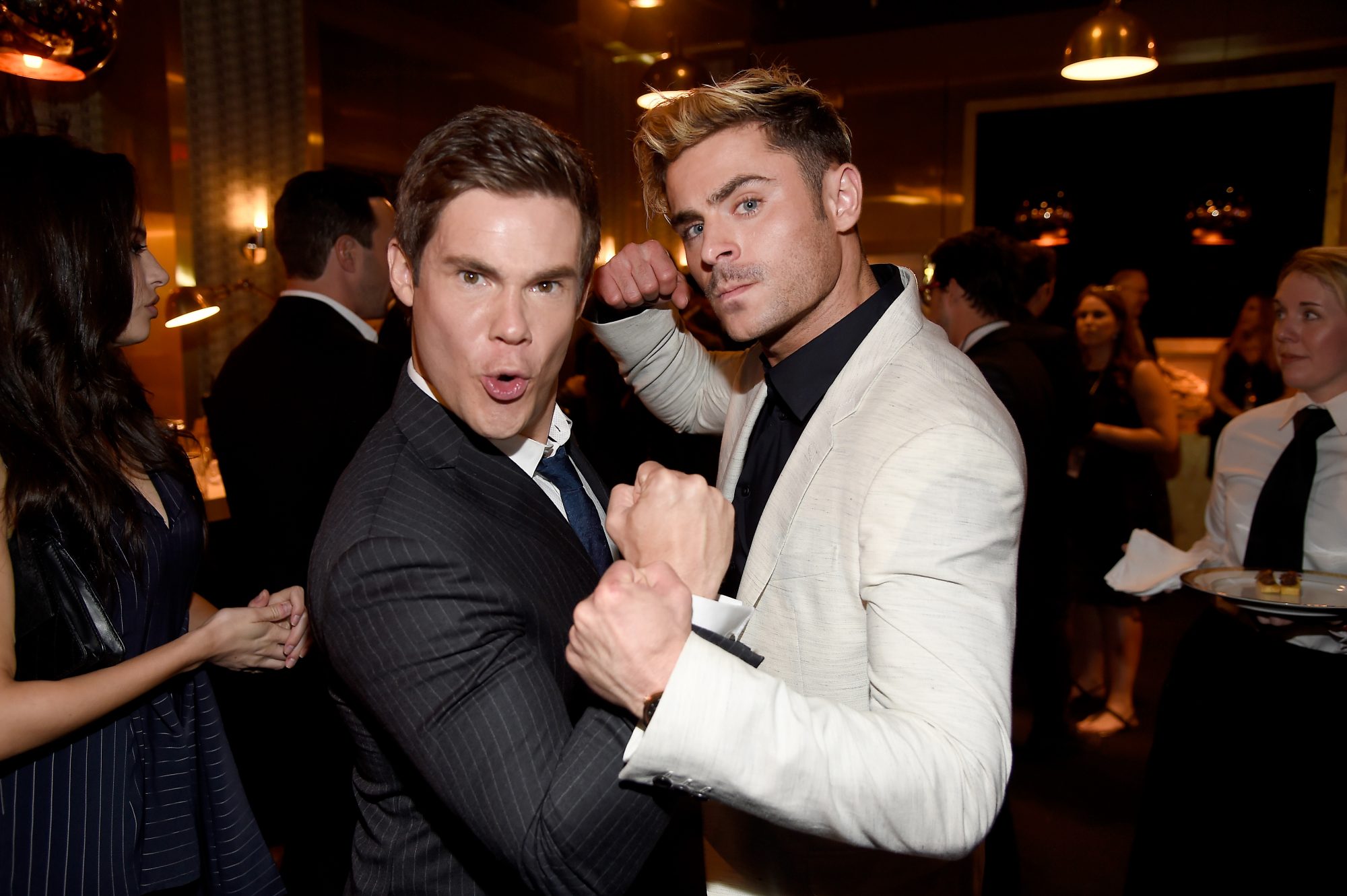 Even when they accepted the Comedy Stars of the Year Award during the CinemaCon Big Screen Achievement Awards, they couldn't keep it together. Their co-star Anna Kendrick's pose says it all.
"It sort of pisses me off how great a guy he is on top of being America's handsome prince," DeVine joked.
We'll definitely be keeping our eyes on these two!