YouTubers read mean tweets about themselves, are total champs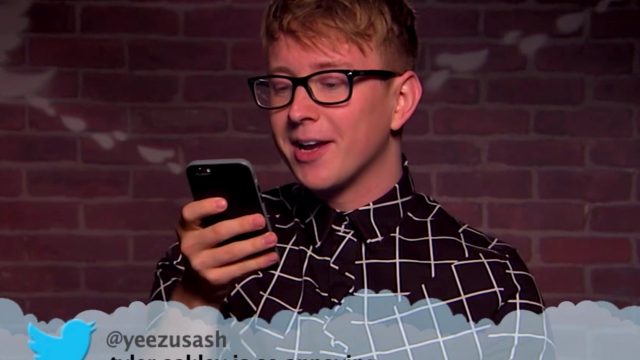 It's a sad reality that pretty much everyone has to deal with rude internet comments at some point in their lives. But for YouTubers and other online creators, it's practically a daily chore. That's why they were pretty much champs at Jimmy Kimmel's "Mean Tweets" segment on Thursday night where they read some of their worst Twitter mentions.
Seriously, the Twitter mentions for YouTubers are mean. Fortunately, they totally handled it like the hilarious badasses they are.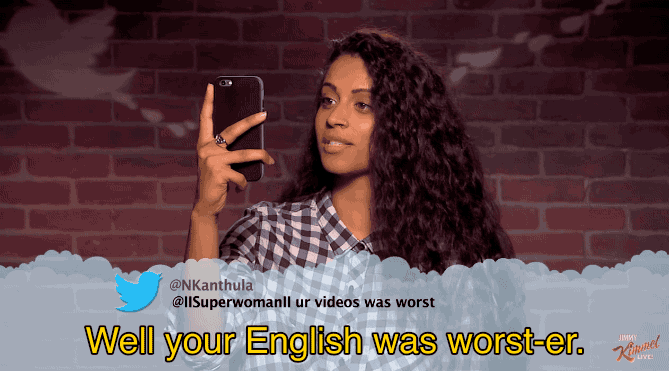 The lineup included some of our faves, like Lilly Singh aka IISuperwomanII, Grace Helbig, Tyler Oakley, and pretty much everyone else the internet is obsessed with.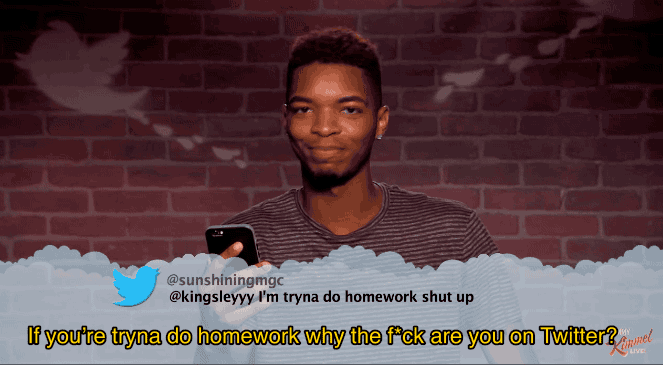 This all came together just in a time for VidCon, the annual convention for online creators like YouTubers and Vine stars. If the turnout at the yearly convention is any proof, YouTubers are just adored as celebrities from movies, television, or music — but also, unfortunately, just as targeted when it comes to online harassment. However, we're glad they're able to make a joke out if it all, because some of these mean tweets really are ridic.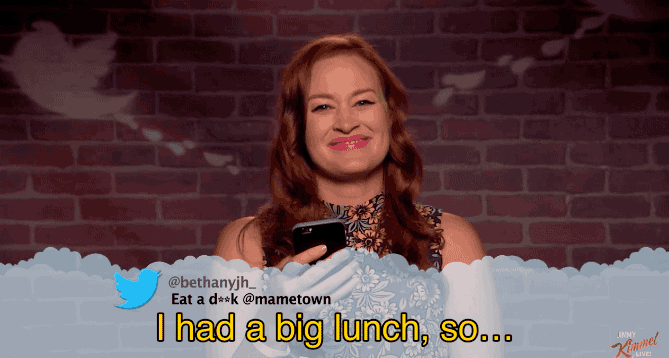 In fact, they could probably teach lessons in dealing with online hate, but not before they're done hilariously ripping their haters a new one, because we don't want this video to ever end.
You can catch all these troopers online, and watch the full video below! https://www.youtube.com/watch?v=