YouTube is taking major disciplinary action against Logan Paul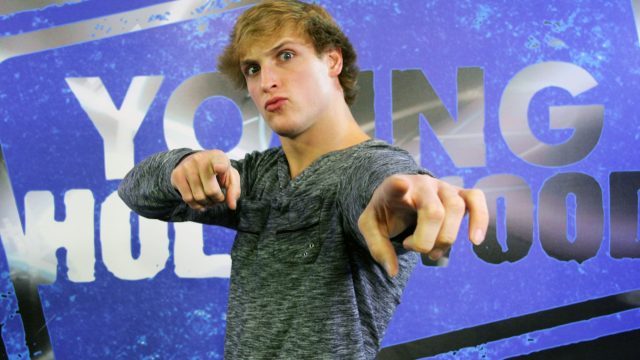 YouTuber Logan Paul is officially facing disciplinary action from YouTube after the release of his insensitive and controversial video of a suicide victim in Japan's "Suicide Forest."
YouTube has removed Paul from its premier ad service, Google Preferred, which offers brand partnerships to top YouTube content creators. Paul's appearance in Season 4 of the original YouTube series Foursome has also been canceled, as well as his appearance in the YouTube movie The Thinning: A New World Order.
These consequences will most likely cost Paul most of his annual revenue, though it's currently unclear how much that will be. Paul has over 15 million subscribers, and last year Forbes estimated that he made $12.5 million, making him the fourth highest-paid YouTube star. 
"Like many others, we were upset by the video that was shared last week. Suicide is not a joke, nor should it ever be a driving force for views…we expect more of the creators who build their community on @YouTube, as we're sure you do too. The channel violated our community guidelines, we acted accordingly, and we are looking at further consequences.
On January 2nd, Paul released an apology video, saying,
"I should have never posted the video. I should have put the cameras down, and stopped recording what we were going through. There's a lot of things I should have done differently but didn't. And for that, from the bottom of my heart, I am sorry."
https://www.youtube.com/watch?v=QwZT7T-TXT0?feature=oembed
This is not the first time a YouTuber has faced severe monetary consequences for their actions. After YouTuber PewDiePie made anti-Semitic jokes and racial slurs on his channel, YouTube became more aggressive in its attempts to fight offensive content, demonetizing questionable videos and marking them as "not advertiser-friendly." However, YouTube uses an algorithm to do this, which many users complain is inconsistent and rewards users who create shocking content.
It's also worth noting that YouTube didn't remove Paul's controversial video — Paul took it down himself. Many were also upset that it took YouTube 10 full days to respond to the video, and the company noted that people are "right to be frustrated, [and] deserve to know what's going on."
Suicide should never be taken lightly, and we're glad YouTube is finally taking action. While they might not be banning Paul from creating content entirely, they're at least ensuring that he will no longer profit from what he does post.