That was quick! "You're The Worst" gets renewed for Season 4
It seems like You're The Worst just started up its third season — but FXX already wants to see more. On Wednesday, it was announced that the Stephen Falk-created comedy will continue on for a fourth season in 2017. It might be due to the fact that it's funny, or it might be that this season is one of the show's most watched. (If we can guess, it was probably a mix of both.)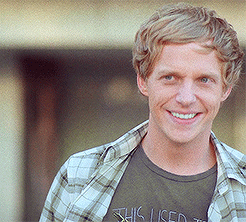 According to TVByTheNumbers, viewership has gone up an impressive 13% since last season — and it might have been due to heavy commercial promotion by FXX.
"We're excited to get Stephen and his team working on next season and thank everyone at You're the Worst for their outstanding work and the opportunity to keep producing great TV together," a statement from FXX heads of original programming Eric Schrier and Nick Grad said.
You're The Worst follows the misadventures of Jimmy Shive-Overly (played by Chris Geere) and Gretchen Cutler (Aya Cash), both cynical and slightly toxic characters who form a relationship without truly believing relationships can work. Can you relate to the premise? You're not totally alone. In fact, The Atlantic once called it "Terrifyingly real."
If you're looking to catch up on the show, past seasons are on Hulu, and the episodes that have aired thus far this season are on FXX's website. New episodes air on Wednesdays at 10 p.m.