You're not doing your eyeliner like this yet and you're seriously going to want to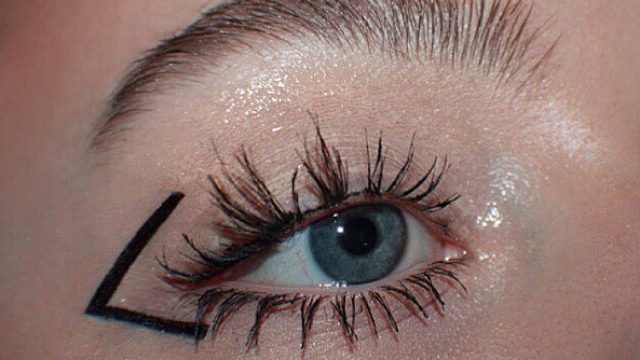 Whenever someone tries to tell us makeup isn't feminist, one of the first things that we say is that it's about creativity, and, second, why the heck are you telling us what to do with our bodies?! When it comes to the former, though, one thing is true: we love, love, love putting unique twists on how we use makeup! So when we learned about makeup Instagrammer @ruthiebarone, we were immediately in love, because we never would have thought about using eyeliner this way!
Here are some beautifully creative ways to wear eyeliner!
1. This gorgeous curve
https://www.instagram.com/p/BIBHXlmgwr_
2. This sparkly look
https://www.instagram.com/p/BH0U2EUArNH
3. This pretty red
https://www.instagram.com/p/BHxrPV8gCbW
4. And these squiggles
5. This killer texture
https://www.instagram.com/p/BFxaLubgGNI
6. This lovely cat-eye
https://www.instagram.com/p/BFr-ePhgGAI
7. This under-eye liner
https://www.instagram.com/p/BFaC8-zAGCY
8. This circular look
https://www.instagram.com/p/BC1Iu4bgGB-
9. This white
https://www.instagram.com/p/BBn1J8UgGHv
10. This blend of colors
https://www.instagram.com/p/-5GssQAGLF
11. This little angle
https://www.instagram.com/p/BJJPYhrg9JV