You're going to want to shop this high-end (but still affordable!) denim line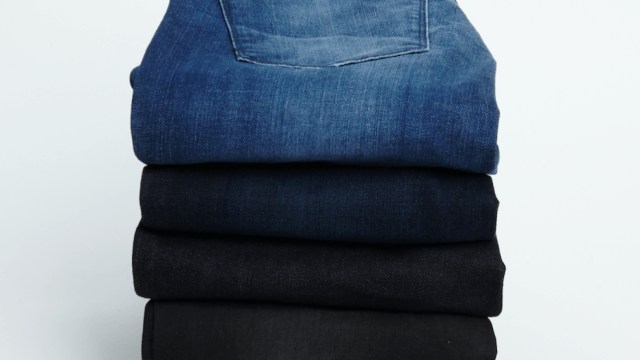 We all want to own good-quality denim (no one likes a saggy jean butt, after all). But shelling out hundreds of dollars on premium pants it out of the question for most young people. There's one high-end denim brand producing affordable jeans, though, and we're happy to recommend it.
The company is called Mott & Bow, and it's the brainchild of Alejandro Chahin, a craftsman whose family has been in the denim business in Honduras since the 1980s.
Currently offering three styles for women — mid-rise skinny, high-rise skinny, and slim boyfriend — all priced under $130, the company is giving pricey denim brands a run for their money.
Mott & Bow sources its fabrics from two premium denim mills — one in Turkey and one in Italy — to stay on the forefront of denim innovation and provide a high-quality product. But because the company has no brick-and-mortar stores, it can keep its prices fairly low.
Plus, said Chahin in an interview with In Style,
"We do everything else in-house, so we eliminate mark-ups and inefficiencies. We have also perfected 'denim science,' a manually intensive sanding, distressing, and finishing process to get the naturally worn-in feel without looking cheap."
Sounds pretty ideal to us.
If you're thinking: Hold up, there's no way I'm buying jeans online if I have to pay for shipping both ways — this company has you covered. Mott & Bow offers a home try-on program for some styles that allows you to buy one pair of jeans and choose a second waist size for free, try them on at home, and then send back the one that doesn't fit in a prepaid shipping envelope.
Mott & Bow also offers menswear: jeans as well as denim shirts. At the moment they only offer pants in their women's department, but we hope they expand to other apparel categories in the future, because the whole premium denim at an affordable price thing is something we can fully get behind.