Everlane just dropped its new "Day Heel" shoes, and they're selling like hot cakes
If there's one brand that knows the importance of a good, minimalist piece, it's Everlane. Not only is the label known for its updated basics that manage to pack a punch, but the cult-favorite retailer knows what their customers want, even before their customers do.
The latest offering from the label is appropriately called "The Day Heel" and it's exactly what it sounds like. Designed with a low block heel and an elastic back, this is the shoe if you want a little bit of height without sacrificing comfort.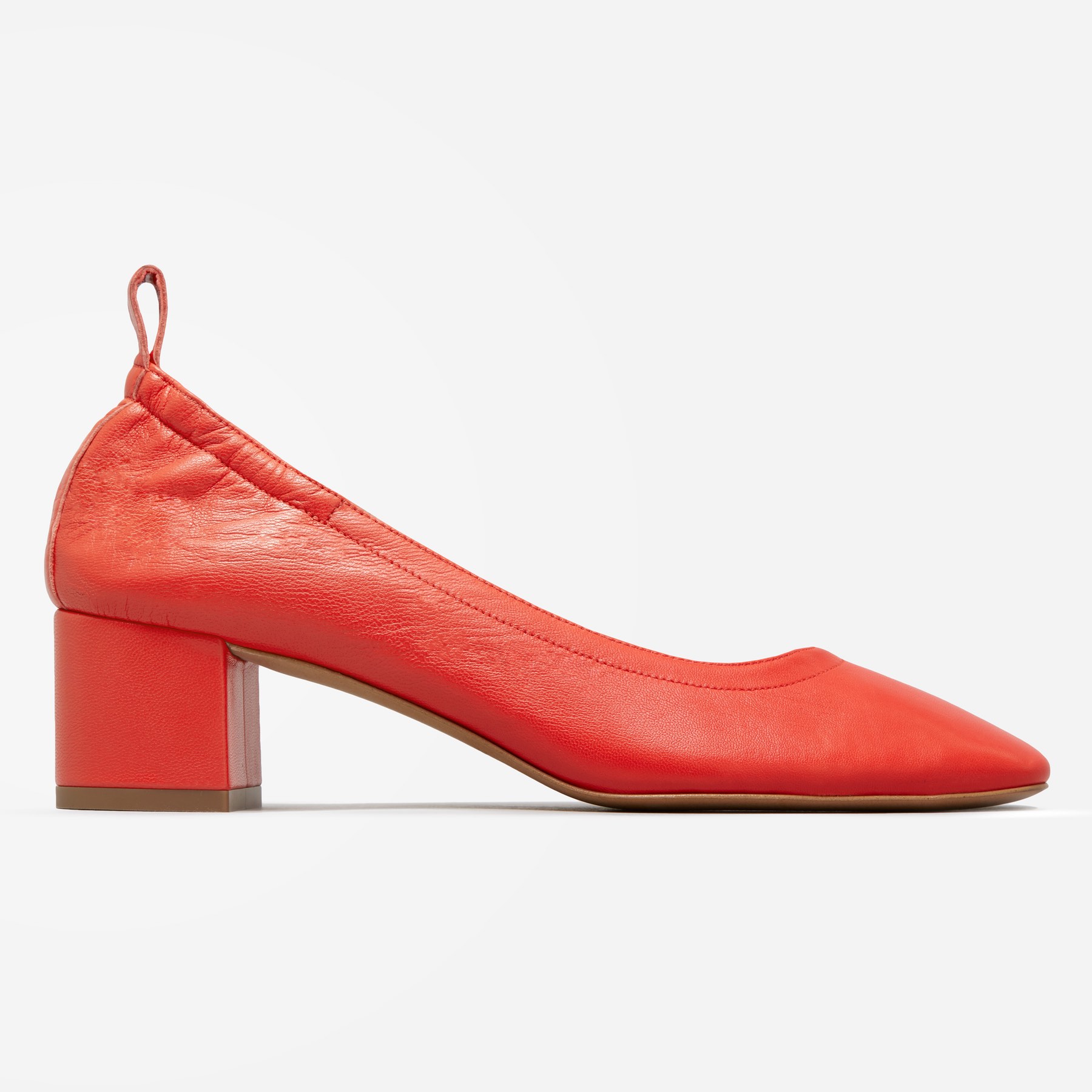 The shoe features all the pizzaz of a pump without the discomfort of a towering heel. The best part? You're supposed to be able to wear these ballet-inspired heels all day without any discomfort, hence the name. And with color choices including black, red, rose tan and natural suede, you're sure to find something that mixes perfectly into your wardrobe.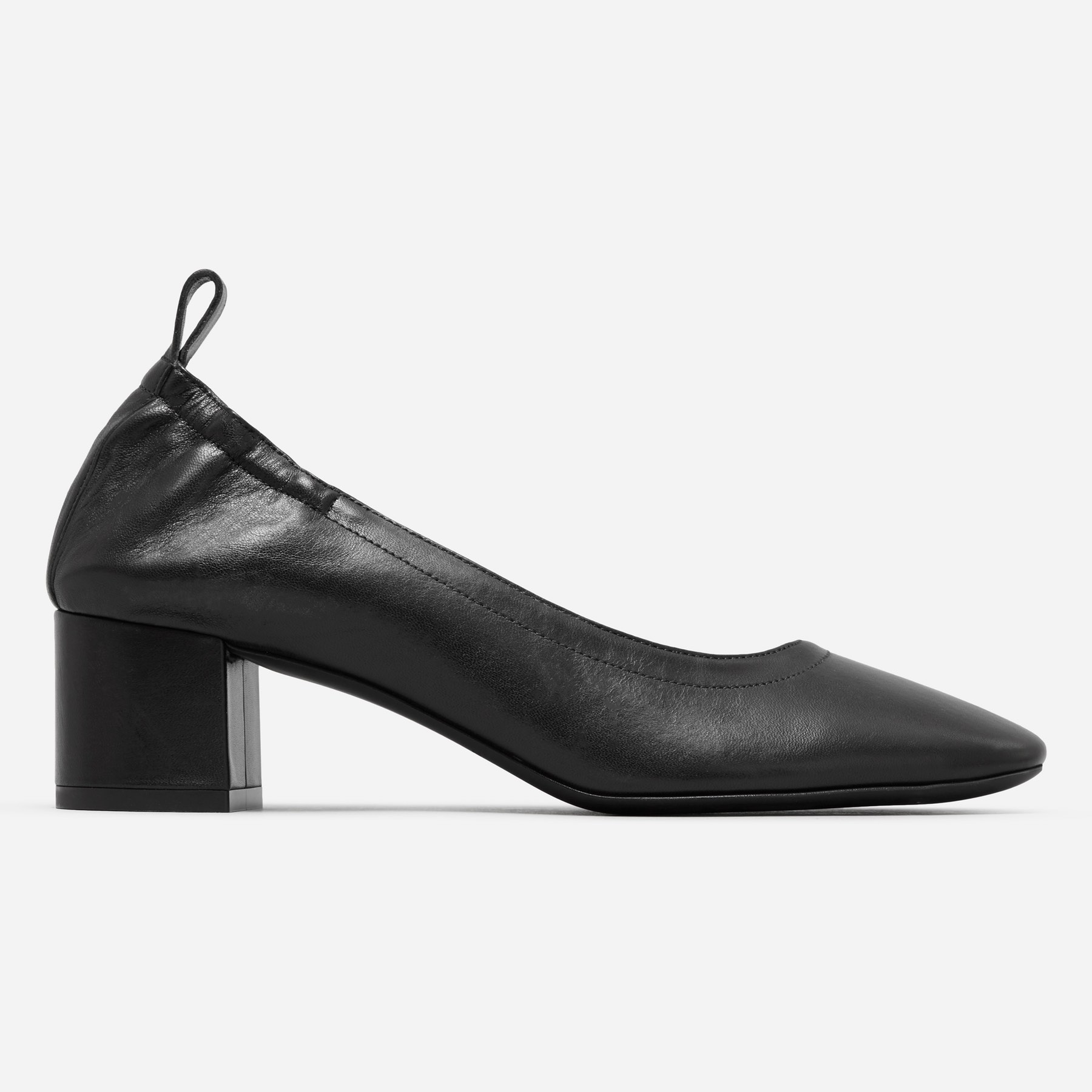 And even though the shoes are 100% Italian leather, you don't have to worry about breaking the bank. With a price tag of $145, it feels like these shoes are paying for themselves. But, that doesn't mean you should wait to buy them. The only shoe that doesn't have a waitlist is the black style, so hurry on over and get yourself a pair.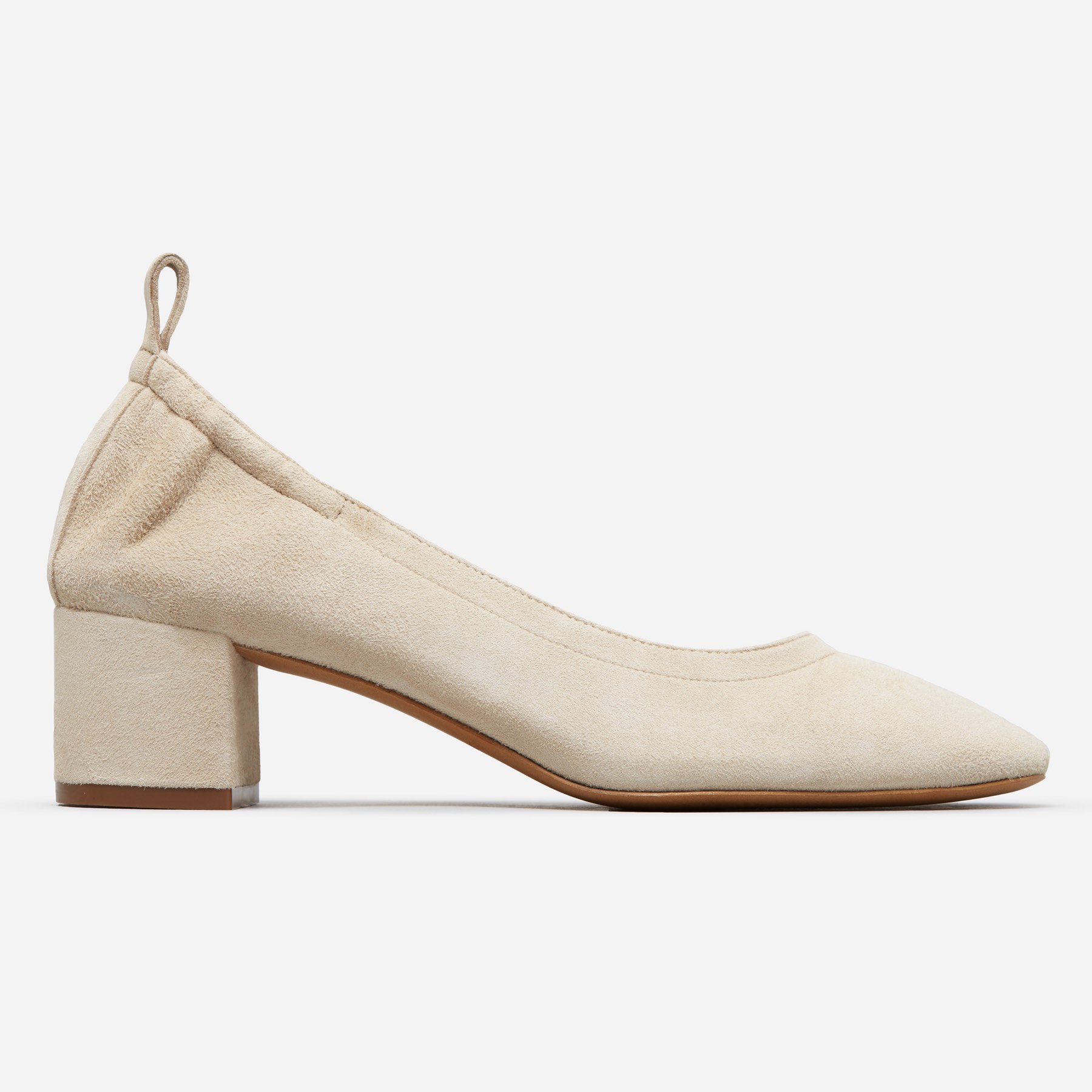 These babies are selling out FAST (as Everlane goodies are wont to do). These may just be the perfect spring shoe.