This "Stranger Things" star might be in the new "Deadpool"
It looks like your favorite Stranger Things police chief might be in Deadpool 2! Yes, words out that David Harbour, who plays Jim Hopper, could be the newest actor to appear in the upcoming Deadpool film.
According to The Wrap, Harbour is being eyed to star in the next Marvel film, and we think he'd be perfect.
While the 41-year-old actor is currently all about Stranger Things and filming Season 2 — it premieres on Halloween — his name is definitely in the mix for Deadpool 2.
An individual told The Wrap that Harbour is being eyed to play Cable in the 20th Century Fox film, but nothing has officially been announced.
Harbour currently plays Chief Jim Hopper on the Netflix series, which has a huge following.
Joining the Marvel world — which also has a cult following — could be a great fit.
The source revealed that Fox has already screen-tested the actor for the role of Cable aka the alter ego of Nathan Summers. Summers is the son of Scott Summers aka Cyclops from the X-Men world.
Cable made his first appearance in the Marvel comics back in 1990 and is known for his iconic look.
He has a bionic arm, cybernetic eye, and technology within his body that helps him hack into computers.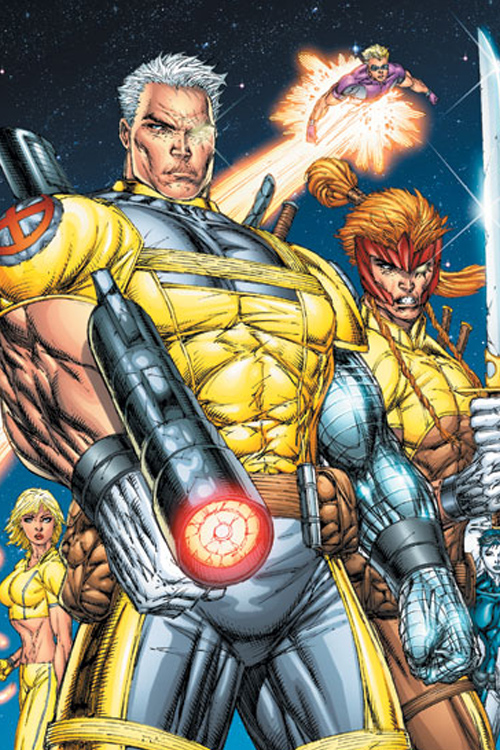 Currently, there is no word from Harbour's reps or Fox about this possible casting news, but we're very excited about the potential match.
Couldn't you just imagine Harbour with Ryan Reynolds teaming up in Deadpool? Both actors are very lovable, naturally funny, and great at their jobs, so we are all in on this idea.
What are your thoughts on the New York native starring in the upcoming Marvel superhero flick?