What it's like to be young, married, in college, and looking for your first apartment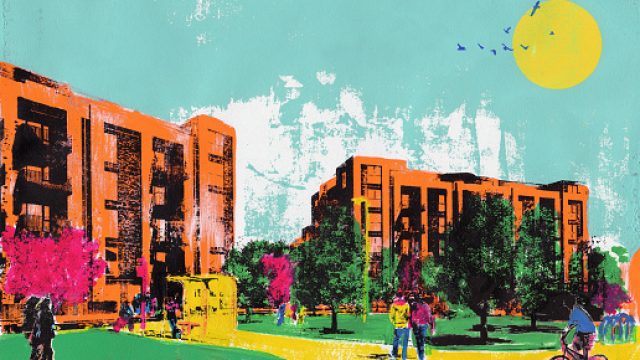 I gave myself ten months to prepare for my first apartment search, but when it was finally time to hunt, I still found plenty of room for panic. I'm a young married woman, but my husband and I were in no rush to get our own place since we are barely at home. I'm married to a guy who does over-the-road (interstate) trucking for a living, so I see him maybe four days out of the month, maximum. I lived in a room close to my college; it wasn't too glamorous, but we were able to save money and pay off our credit cards crazy fast. The benefits of living below our means outweighed any of the cons, but by the time summer came rolling around, I was so ready to have my own space.
Living in a room in someone else's house is a great way to save money, but for me, it was honestly kind of uncomfortable.
Not only was it crowded, but my neighbors were loud and constantly fighting with each other. Eventually, I was waking up every day at 3 a.m. to loud music blasting — it was driving me insane.
In late June, when we officially began our apartment search, things were tricky. I was so worried that we wouldn't be able to find a place during the short spurts when my husband was in town. Plus, earlier in the year, we'd gotten rid of our car so we could save even more money — and it's such a pain to go apartment hunting without a car. It seemed like every single apartment I found on the internet either didn't allow pets (we have a lovely cat named Marvin) or was out of our budget.
I certainly had high expectations for how smoothly my first apartment search would go —  but after one too many crying sessions, I realized I might have to let go of "the perfect place" and settle for something less than what we wanted.
It was really important to me that I found an apartment while my husband was in town — I wanted his help, but most of all, I wanted to experience getting the keys to our first apartment together.
There are a lot of things you give up when your husband is an over-the-road trucker. It's a different kind of lifestyle.
But there are some things — like getting your first apartment together — that you want to hold on to and remember forever.
On one of the hot summer days when he was in town, my husband and I decided to go for a walk in the neighborhood we'd hoped to live in. I remember thinking to myself that there must be some apartment that hadn't been listed online; there had to be something out there for us. We had been walking for more than an hour, and we almost missed it.
But there it was — an almost-hidden apartment complex.
We decided to call the number listed on their website even though they didn't have any signs for available units.
They didn't answer, so I called my sister to pick us up. Noticing how miserable we looked, she suggested we check out the apartment listings in a local newspaper. We decided to give it a try — but wound up only using the paper to write down details of the apartment we'd seen earlier that day. In a perfect coincidence, that apartment manager called us back shortly after we purchased that newspaper.
The next day, we signed the lease for a beautiful second-floor apartment right down the street from a train station and a shopping center.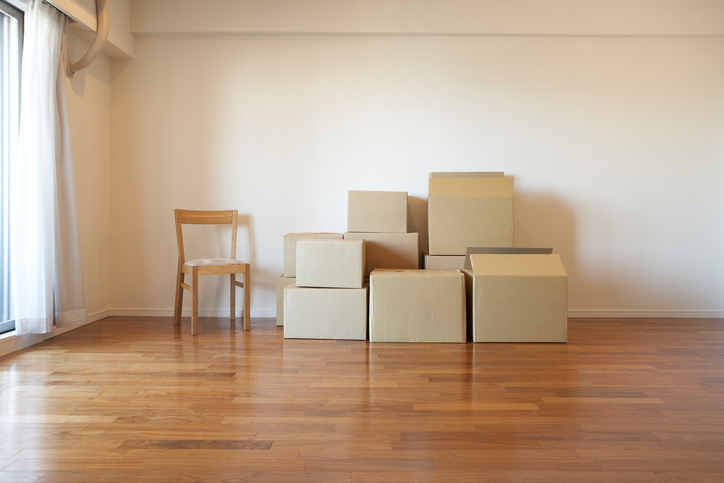 Going from living in a room to living in an apartment of my own was a beautiful transition. Finding an apartment in the short amount of time when my husband was off the road was incredibly stressful, but it was incredibly worth it. You have to make room for the special moments in life, even if it's a little inconvenient.
While I mostly live on my own while my husband is working, there is nothing like sharing your own space with your partner.
I feel like there are only better days ahead for me and my little family. I never knew how much a change of scenery could completely transform my mindset into a happier one.
Plus, my neighbors are awesome, so I feel like I hit the tenant's jackpot. I'm actually excited to spend my weekends at home now — and, not gonna lie, being able to walk around naked in the living room is pretty great.
Diana Siuta is a studio arts student in Jersey City, NJ. You can catch her on her blog, Diana Met Danny, where she writes about marriage, frugality, and life as a college student. Follow her on Twitter, Instagram, and Facebook.