We finally got a good look at the kids playing the young Kardashians on last night's "American Crime Story"
American Crime Story is taking viewers behind-the-scenes of one of our nation's most famous trials, the O.J. Simpson murder trial. One of the key players in the story was attorney and close Simpson friend, Robert Kardashian. At the time, no one knew the Kardashians, but in the years since, obviously, the whole family have become household names. While the Kardashian kids had a quick cameo in the ACS pilot (they run by at Nicole Brown Simpson's funeral and get scolded by Kris Kardashian, played expertly by Selma Blair), we finally got a good look at the young actors portraying them in last night's episode, "The Run of His Life."
It's a quick moment as the Kardashian kids are watching their father, Robert, read O.J.'s suicide note on live television, but it's enough. Here's what American Crime Story's Kardashian kids look like: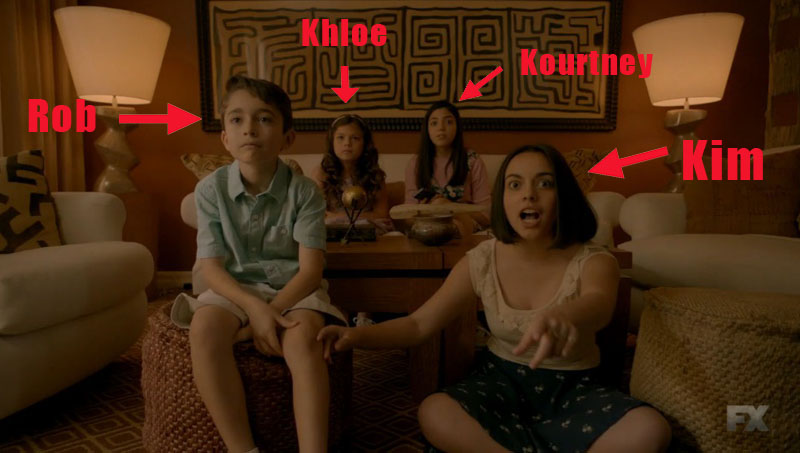 Let's take a closer look and see how they compare to what the Kardashians really looked like in the '90s.
Kourtney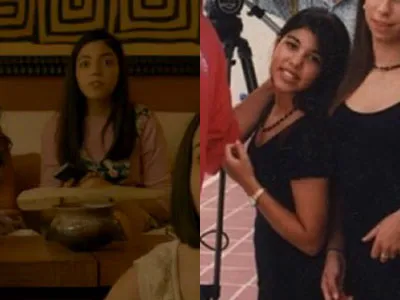 Isabella Balbi is playing the oldest Kardashian, Kourtney, who was 15 at the time of O.J. Simpson's arrest in 1994. Can we all just take a second to hope that her oh-so-nineties outfit was really in Kourtney's wardrobe back in the day?
Kim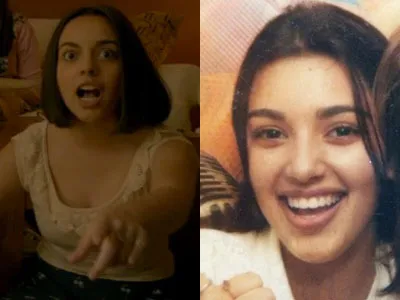 Newcomer Veronica Galvez is portraying Kim Kardashian, who would have been 13 at this time. Her Young Kim K hair game is on point, so we have to give her that.
Khloé
Morgan E. Bastin is playing 9-year-old Khloé Kardashian. Even though she was mostly silent during her appearance this week, here's hoping she gets a chance to show off a little of Khloé's signature wit in a future episode, even if it's just a passing one-liner.
Rob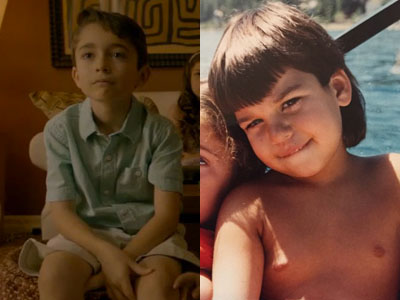 And then we have the baby Kardashian, Rob, played by Nicolas Bechtel. Even though Bechtel is the youngest on-screen Kardashian, he's also the most experienced actor in the group of kids. He's a vet of the soap opera circuit after two years on General Hospital and has a few other recurring roles under his belt. That might explain why Nicolas/Rob looks so chill and at ease in the scene.