We Are Living for Young Jenna Recreating Her '13 Going on 30′ Looks on TikTok
Christa B. Allen is slaying that blue eyeshadow.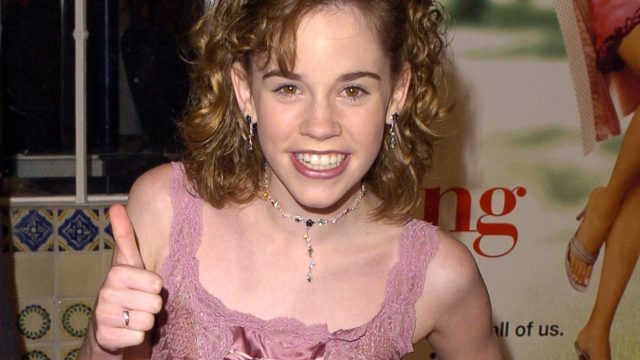 Scrunchie? Check. Bejeweled boatneck top? Check. Massive white pleather belt? Oh, absolutely check. Christa B. Allen, who played young Jenna Rink in 13 Going On 30, recreated her iconic party look from the 2004 film that also starred Jennifer Garner and Mark Ruffalo. And we don't know how it's possible, but Allen looks exactly the same as she did 15 years ago.
"I can't believe it's been 15 years since we shot this movie!" she captioned a re-upload of her TikTok to her Instagram Reels page. She added the hashtags #13goingon30 #jennarink.
Allen has been uploading 13 Going On 30 content to her TikTok account since quarantine started in early April.
She's done lip-syncing to scenes from the film—including the gut-wrenching scene between 30-year-old Jenna (Garner) and grown-up Matty (Ruffalo)—and the scene in which Young Jenna wishes to be "30, flirty, and thriving."
Obviously, because the nostalgia is cutting deep with these TikToks, Allen has garnered quite a following due to her mini remakes. Plus, with the fact that Allen is so recognizable as Young Jenna, it's really like we're watching the film from a new perspective all over again.
"I think because it meant so much to so many people, and it was just such a beloved film, that people are all so excited to see a person that was part of that zeitgeisty moment in the flesh," Allen told Today about her 13 Going on 30-tied social media fame. (Allen since has starred on Revenge, among many other projects, so she's developed a following for other things, too, of course.)
"People always quote back '30 and flirty and thriving,'" Allen, who is now 27, told Today. "I can't wait for that to be the theme of my 30th birthday."
We're going to need a full live stream from that birthday event when it happens.