Best news or BEST NEWS: The Young Han Solo movies might be a trilogy
The only thing better than one Han Solo movie is obviously three Han Solo movies. The more Han Solo, the better.
Supposedly, Disney and Lucasfilm are gearing up to actually make a Young Han Solo TRILOGY starring our brand new Han Solo, Alden Ehrenreich. After a rigorous casting process, he landed the role as the scruffy-looking nerf herder for a Star Wars prequel movie, set way before Luke and Obi Wan stroll into the cantina on Tatooine. Now inside sources are saying that they'll actually be multiple movies focused on the young scoundrel.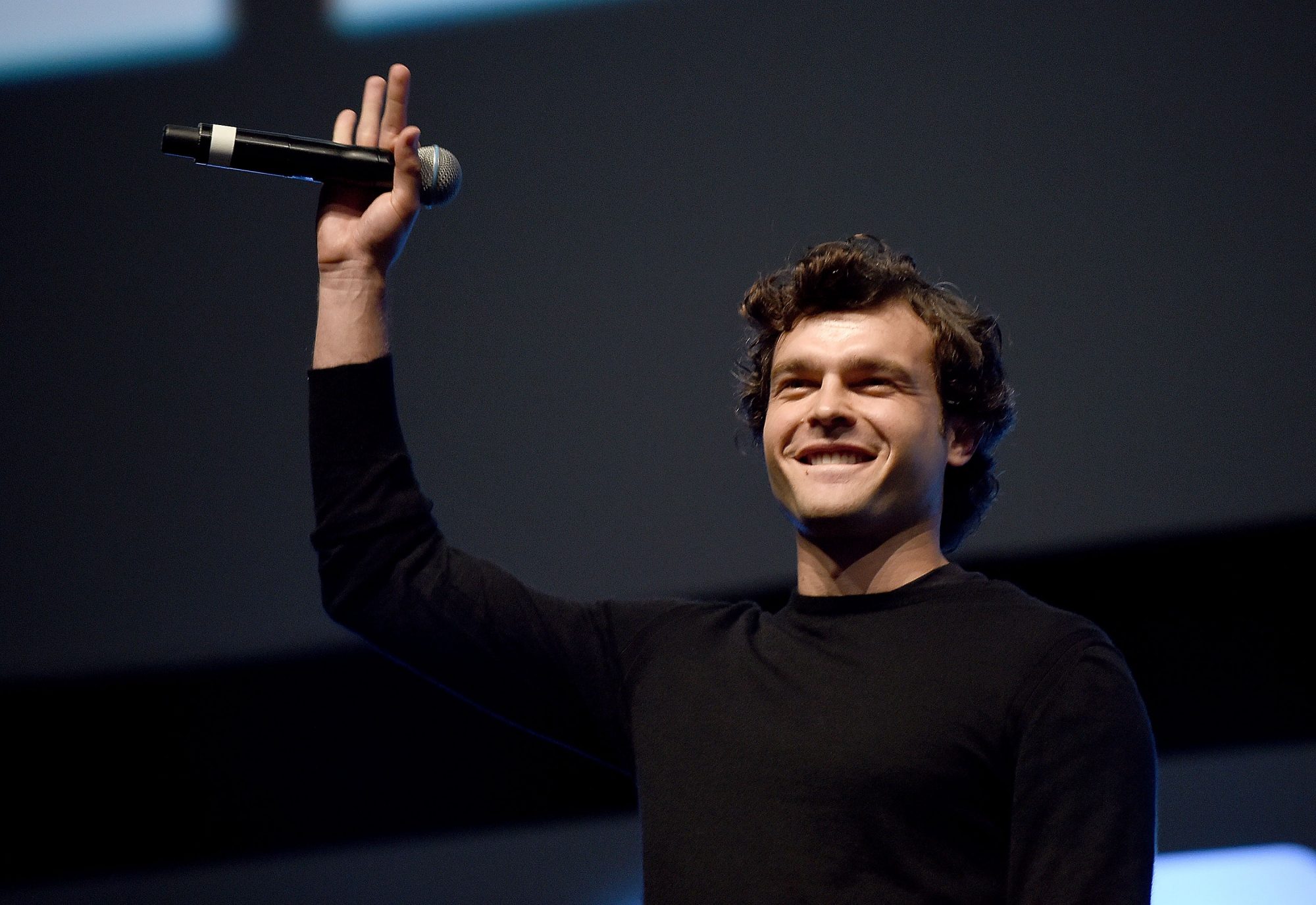 "There is a real sense of excitement around the Han Solo movie and its potential," a source told The New York Daily News. "Given that Han's early adventures do not need to be tied to the Empire, it leaves story lines open with the opportunity to really give fans something different. They can explore new galaxies and crazy creatures and bring in a wide array of new characters."
And also maybe show us how Han MADE THE KESSEL RUN IN LESS THAN 12 PARSECS??
Disney has yet to officially confirm this news, but it makes sense. Star Wars is SO HOT RIGHT NOW, and Han Solo is one of, if not the most, beloved character from the entire franchise. Since it's kinda gonna be hard for him to appear in the new upcoming Star Wars movies, Episode VIII and IX (and if that's a spoiler, where the heck have you been for the last seven months?) we need to get our Han fix somewhere else.
Whatever Han is gonna come our way, we'll take it.