This young "Doctor Who" fan finding out the 13th Doctor is a woman will bring a tear to your eye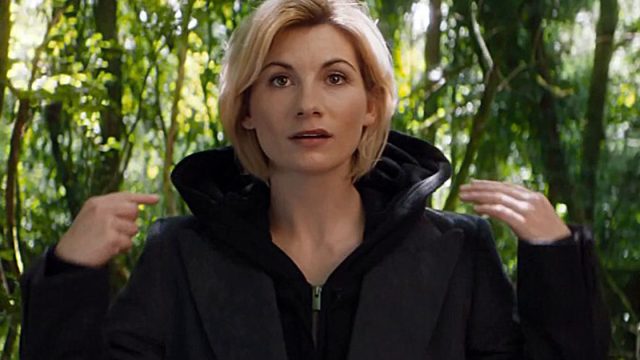 If you ever questioned why female representation matters, you need to look no further than this video of a little girl discovering that the 13th Doctor is a woman in Doctor Who.
Yesterday, it was announced that British actor Jodie Whittaker would be taking on the role of the iconic Doctor when Doctor Who returns next year. As we know, Peter Capaldi, who is currently playing the 12th iteration of the Doctor, will step down from the role following this year's Christmas special, which looks pretty darn exciting. Also bowing out from the show is executive producer Steven Moffat, who will be replaced by veteran Who writer and the creator of breakout U.K. crime drama Broadchurch, Chris Chibnall.
Of course, the news that Doctor Who had cast a woman as the 13th Doctor is actually amazing.
However, as with anything good and pure in this world (aka the all female Ghostbusters and the diversity in Star Wars to name but two), certain people can't handle that the future is female. false
https://twitter.com/udfredirect/status/886609154760167424
But while there has been some inevitable backlash about the casting choice, there have also been positive responses, including from the sci-fi drama's young fan base.
In a video on to Twitter, Jenny Trout, the author of the Blood Ties series (published under the name  Jennifer Armintrout), shared her daughter's reaction to finding out that Jodie Whittaker would be taking on the role of the Doctor, and it's the most adorable and important thing we've seen in ages.
In the clip, Jenny's daughter is engrossed in watching the big reveal, and when it's announced that the 13th Doctor will be a woman, she yells :
"The new Doctor is a girl!"
Omg! The look on her face just proves why the BBC's decision to cast a woman in the role is so important. As people on Twitter have said, now little girls all over the world will know that they too can save the universe from the Daleks and Cybermen, and that women don't always have to be the assistant.
false
In our minds, having a female Doctor is only going to make the show stronger, and we can't wait to see what Jodie brings to the role when she takes over. It's about time there was a Time Lady in the TARDIS.