You'll soon be able to shop Cover FX's new setting powders at Sephora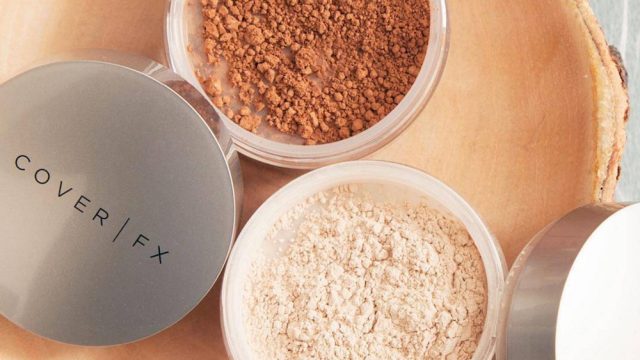 We were beyond excited when we told you about Cover FX's versatile new setting powder back in November! As of December 29th, the product will finally be available for purchase at Sephora. Hello, VIB Rouge status!
The powder (or "finishing veil," if you prefer) claims to work on all skin types. Two super-translucent shades promise to cover and compliment every skin color. The loose powder does double duty, setting makeup for all-day flawless wear, and giving a perfect airbrushed look finish that won't transfer onto clothing or anything else your face might come in contact with.
For anyone concerned about the drying effects of powder, the Perfect Setting Powder is formulated with hydrating elements, including Vitamins C, E, and F. Antioxidants such as green tea extract and amino acids help protect and nourish the skin.
https://www.instagram.com/p/BNEsYP9gUBk
As with all of Cover FX's products, these powders are vegan and cruelty-free. Not to mention talc, mineral oil, fragrance, paraben, AND gluten free!
We'll be sure to drop into our local Sephora to try it out in person and see if we're ready to set and perfect our skin!
It looks so smooth on the paper…can't wait to see these smoothing and perfecting effects IRL!
Here are the two shades available. They look kind of like delicious spice jars.
Ready to look like you have radiant skin?
She's rocking the flawless finish of Cover FX's latest offering.
If this is the kind of glow we can expect from the Perfect Setting Powder, sign us up!
If you didn't catch it by now, Cover FX Perfect Setting Powder is $35 at Sephora and the Cover FX site.