You'll never guess which Kylie Jenner Instagram video has the most views EVER
Ladies and gentlemen, we have a new Instagram video queen and it is indeed Kylie Jenner.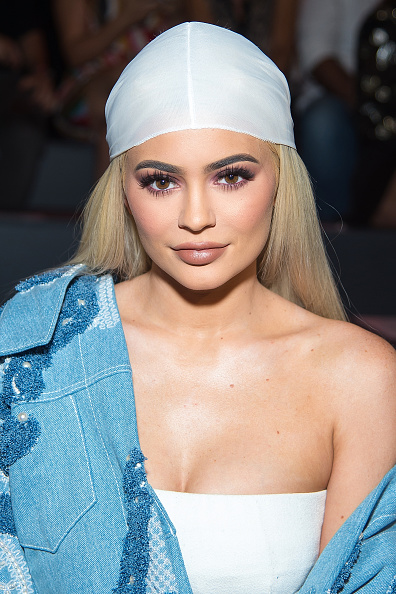 Teen Vogue tipped us off to the fact that Jenner currently holds the record for most views on an Instagram video EVER.
And here's the real crazy part: the record-breaking video has only been online for THREE WEEKS. Which means it's such a must-watch vid, it leapfrogged above the Insta videos that have been on the platform since 2013, when Instagram launched their 15 second video feature.
So what's Kylie's big-time video about? Her super-impressive Halloween costume, natch. Jenner dressed up as Christina Aguilera from her 2002 video "Dirrty." Girl nailed her costume down to the last detail. The candy-stripe bra top. The stripe-y oh-so-2002 hair. The pants that basically defy description. This is what Halloween was MADE for.
The costume was SO spot-on that Kylie Jenner knew she couldn't just pose and post. No, this Insta would require some music and some dancing. So Kylie blasted "Dirrty" and gave us a very Christina dance move. And 39 million views later, she's the reigning queen.
https://www.instagram.com/p/BMLt9mLhZQP
So what does Christina Aguilera think of her throwback doppelgänger? She's totally obsessed, just like the rest of us. Check the Insta she posted celebrating her mini-me:
https://www.instagram.com/p/BMNHfD3Doar
Lesson learned: if you want to get ALL the Instagram likes, pull a Kylie Jenner and choose your throwback costume wisely. Pick a moment in pop culture history that hasn't gotten some love in a hot minute. Then flawlessly recreate head to toe.
The Kylie costume playbook is a solid place to take a page from. Everyone loves to see some real commitment from a costume. Black leggings and cat ears are TOTALLY FINE. They're just not going to set Instagram on fire. And we are living in the Golden Age of Nostalgia. The people love their throwbacks. Also, never underestimate a Kardashian or a Jenner on social media. The ladies are straight-up virtuosos in the art form.
But does any of this really explain why Kylie's post is the most-viewed vid in Instagram HISTORY? Probably not. *Shrug* What can we say? The internet is filled with mysteries.