You won't believe what Netflix show moms are sneakily binge-watching
You may think you love Netflix more than life itself, but it turns out your mom is just as addicted as you are. A brand new study from Netflix found that moms are just as into Netflix as the next person, and chances are, they're watching the same shows as their children.
Moms may not have the time to sit down and watch TV all the time — because, speaking from experience as a former child — children (even adult-children) can be super needy. But, luckily Netflix is incredibly multitasking friendly! In the most amazing cartoon graphic, Netflix just revealed that moms are *all* about The Walking Dead.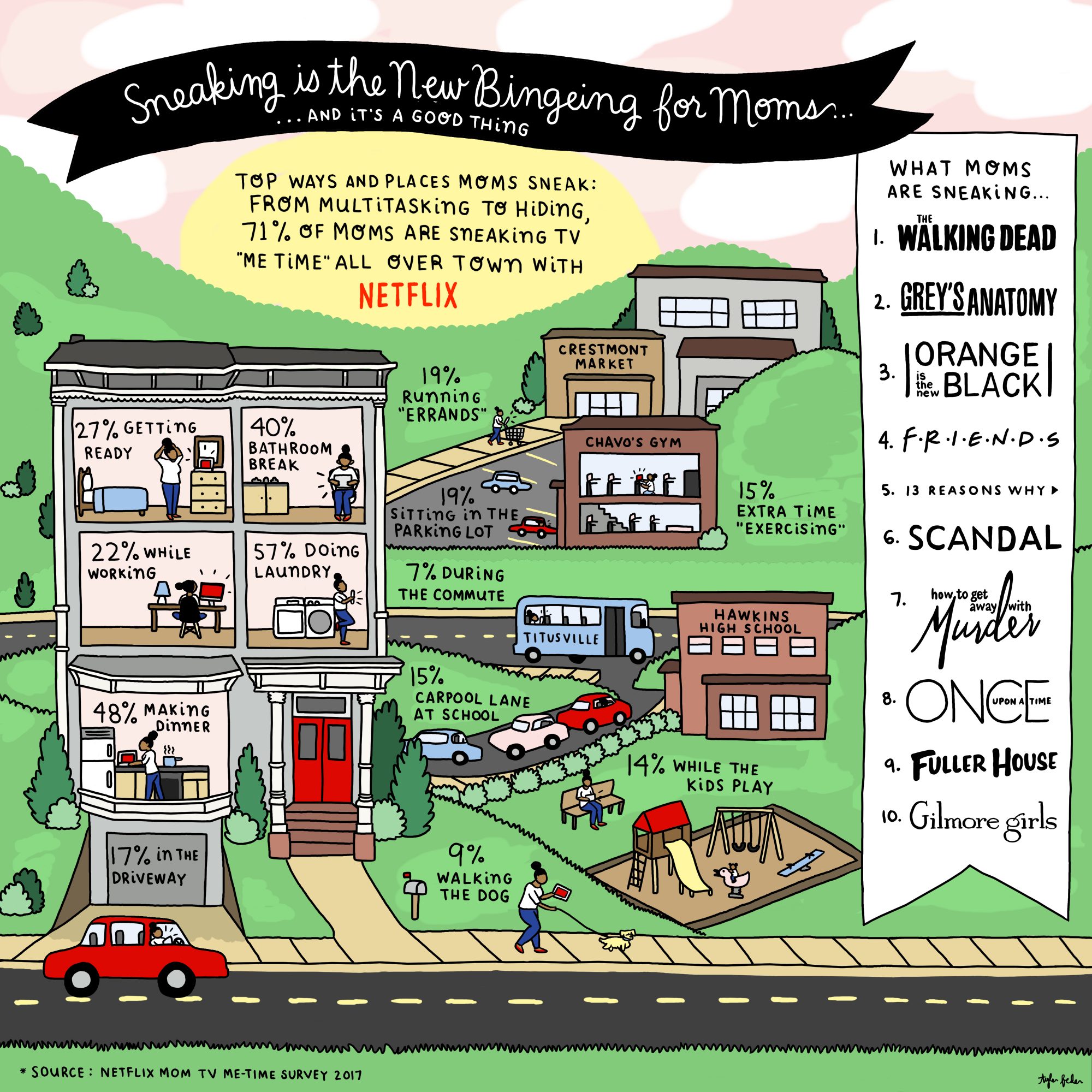 Surprising, right?
It turns out they're just a invested in Daryl Dixon's survival as you are because that's the top show they're watching. The infographic also makes it clear that moms mostly watch Netflix while multitasking, while getting ready, doing laundry, and most notably while in the bathroom, proving that not all heroes wear capes.
These are the top 10 shows moms love:
1. The Walking Dead
2. Grey's Anatomy
3. Orange is the New Black
4. Friends
5. Thirteen Reasons Why
6. Scandal
7. How To Get Away With Murder
8. Once Upon a Time
9. Fuller House
10. Gilmore Girls
Netflix mom herself, Jodie Sweetin, even shared her own sneak-binge: House of Cards (Good choice, Stephanie!). false
Deny it all you want, but we know you've seen at least half of these shows. Some, like Thirteen Reasons Why, are the perfect shows to watch with your parents because they tackle tough issues that *definitely* should be discussed. Others, like Gilmore Girls, The Walking Dead, and How To Get Away With Murder are the perfect obsessions to share with someone you love, like your mom.
Binge on, Moms!