Netflix just announced the female lead of "You" Season 2—and you probably recognize her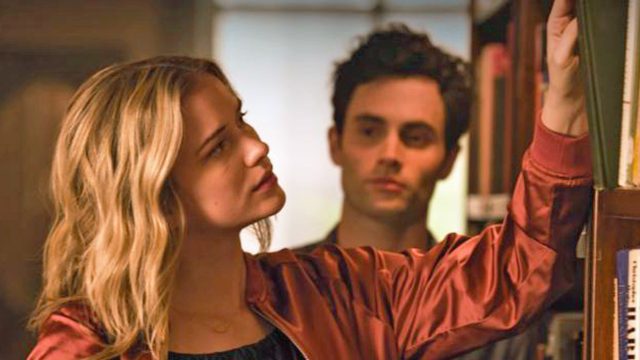 WARNING: "YOU" SEASON 1 SPOILERS AHEAD!
Following the explosive Season 1 finale of You, Joe Goldberg (Penn Badgley) is officially trading in the busy streets of New York for California in Season 2. And naturally, with his new life out west comes a brand new (potential) love interest. The Haunting of Hill House star Victoria Pedretti is set to star as Love Quinn, an aspiring chef working in a grocery store produce department. While she may not be armed with the deep, disturbing baggage Joe has—including, ahem, multiple murders— according to The Hollywood Reporter, Love is also dealing with profound grief, which draws the two to one another.
You showrunner Sera Gamble told Entertainment Weekly that Pedretti was cast after she and executive producer Greg Berlanti saw her in Netflix's Hill House (in which she played Nell Crain), and that they thought she was the "perfect" person to play Love.
However, while Season 2 is bringing a new woman into Joe's life, Gamble made it very clear that You won't be repeating those explosive Season 1 events again, stressing the relationship between Joe and Love is very different from Joe's relationship with Beck.
She said, "I will say that Love is a person he could only have met after what happened between him and Beck. And by the way, Joe is not out there looking for love. He's truly heartbroken by what has happened, and so what Love offers is a different kind of friendship and a different kind of relationship."
You aired its first season on Lifetime last fall, finding a new home for the upcoming season at Netflix (which had already secured streaming rights to Season 1). And since becoming available on the streaming platform, the show has found new life. While Netflix has yet to announce a release date for Season 2, the season will be based on Hidden Bodies, the sequel to Caroline Kepnes's novel, You.