Fans have a theory about *that* wild twist ending in You Season 2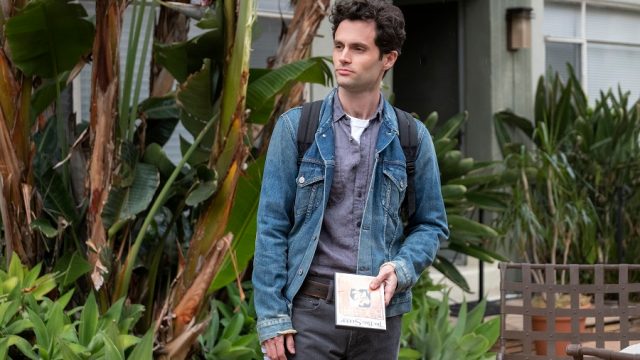 This post contains spoilers for You Season 1 and Season 2.
If you're still not over the insanity that is You Season 2, we are with you—the hit stalker series somehow got even wackier in its sophomore season. So it's no surprise that fans are still buzzing on social media about everything that happened when Joe Goldberg jumped ship to sunny Los Angeles to start anew.
As we try to wait patiently for news about You Season 3 (which star Penn Badgley accidentally revealed is going to happen), the show's fans are still talking about that shocking finale. It appeared to hint that pending fatherhood and a move to the suburbs doesn't mean Joe's stalker days are fully behind him.
You Season 2 gave us so many major plot twists, from the return of Candace to that acid trip and the fallout Joe faced as he tried to retrace his steps. And, of course, the biggest shocker of all: that Love herself is a murderer. But fans still aren't over that cliffhanger of an ending, which revealed Joe spying on his book-loving new neighbor as she relaxed by the pool.
Plenty of fans on Twitter are musing about who the new You Season 2 mystery neighbor woman is, and we are intrigued.
It seems fans think Joe's new neighbor is actually his mom, which does make sense given that much of the Season 2 story revolved around Joe's background and family life growing up. We never did learn what happened to his mother, but he didn't mention that she had died, so fans think Joe might have picked his house specifically to be closer to his mom again.
Fans think Joe would never be unfaithful to Love, so his next fixation would only be on someone he has no romantic interest in, like his mom.
Some aren't convinced about this theory, because of the glimpse we got of her hands. Still, she might be a woman that reminds Joe of his mom, which would be an equally wild twist. false
Unfortunately, we'll definitely have to wait until the third season to find out the truth about Joe and Love's new neighbor. Here's hoping we don't have to wait too long because we need to know.