You need to wear this pizza gown to your prom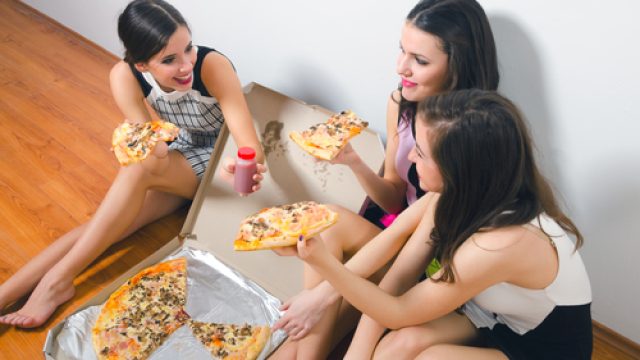 There are plenty of ways to show your devotion to pizza, the noblest and most excellent of foods, but creating a couture pizza prom dress might just take the cake – um, pie.
Olivia Mears originally created the gown for Domino's "A Piece of the Pie" contest, photographing herself sitting on an epic throne made of pizza boxes.
The dress pays proper homage to what is, without question, the most important culinary creation this good earth has ever seen.
According to Mears, the gown's many toppings, including pepperoni, mushrooms, and green peppers, are hand-painted onto the fabric. The hem of the gown makes up the pizza's crust, fanning out to form a fully-circular pizza when Mears lays down.
When she posted a video of herself spinning in the costume, hundreds of commenters wanted to know where they could find such a dress for their proms.
Alas, the gown is a one-of-a-kind creation — but there's no harm in asking if she takes commissions, is there?