4 reasons Kit Harington and Rose Leslie would make the perfect "GoT" couple
When we heard that Jon Snow and Ygritte — err, sorry, Kit Harington and Rose Leslie — were spotted out hand-in-hand together, our Game of Thrones fandom flared into life. While we don't want to jump to conclusions, we have to make an exception for one of the best fictional/real? couples in television history… because:
1. Their on-screen relationship was both the healthiest and hottest one on the show.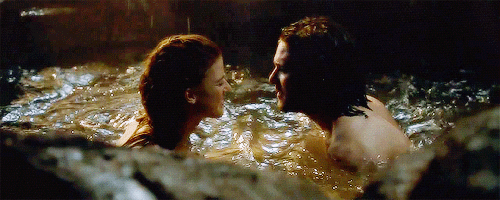 Say it with me together: YOU KNOW SOMETHING, JON SNOW!!! "The Cave" scene, as it's known amongst fans, is memorable for, um, its sensuality. The best thing about the sequence, however, is the fact that in a show chock full of intensely sexualized violence, especially against women, Harington and Leslie delivered its most intimate and truly sexy moment through acts that explicitly and specifically targeted female desire. Sure, both characters had their own motives for getting it on with each other, but the real chemistry between them could literally light your screen on fire.
2. Harington and Leslie have nothing but the nicest things to say about each other. Harington on Leslie, in this Winter Is Coming interview:
Leslie on Harington, also in a Winter Is Coming interview:
That's the synced language of true love.
3. They've (reportedly) dated before.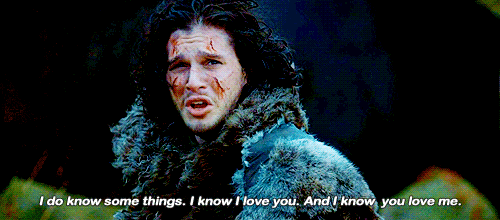 4. They look perfect together, alright?!
https://www.instagram.com/p/dCvFoRSpXF
Seriously though, the fact that one of Rose Leslie's seven Instagrams, and her first one ever, is of her and Kit? That's. Real.
We can't get over this "Game of Thrones" audition reel
18 other things Jon Snow knows nothing about
(Images courtesy of HBO/Giphy, Red Nose Day/Giphy, HBO/Giphy, HBO)