You could almost feel David Bowie's presence on the runway at Louis Vuitton's resort 2018 show
Bold prints, textured fabrics, and shoulder silhouettes cut so sharp, David Bowie's cheekbones are looking down from heaven, jealous as hell. That's what French fashion designer and current creative director of Louis Vuitton Nicolas Ghesquière sent down the runway this weekend as part of Vuitton's otherworldly 2018 Resort collection, a line of futuristic looks inspired by the eye-popping designs of iconic Japanese tastemaker Kansai Yamamoto.
Louis Vuitton's recent artistic pairings, including collaborations with streetwear label Supreme and celebrated visual artist Jeff Koons, have created some pretty fabulous looks, and LV's latest in resort wear is no different. Drawing from his experiences traveling through Japan over the last two decades, Ghesquière combines characteristics of the country's culture, like samurai armor…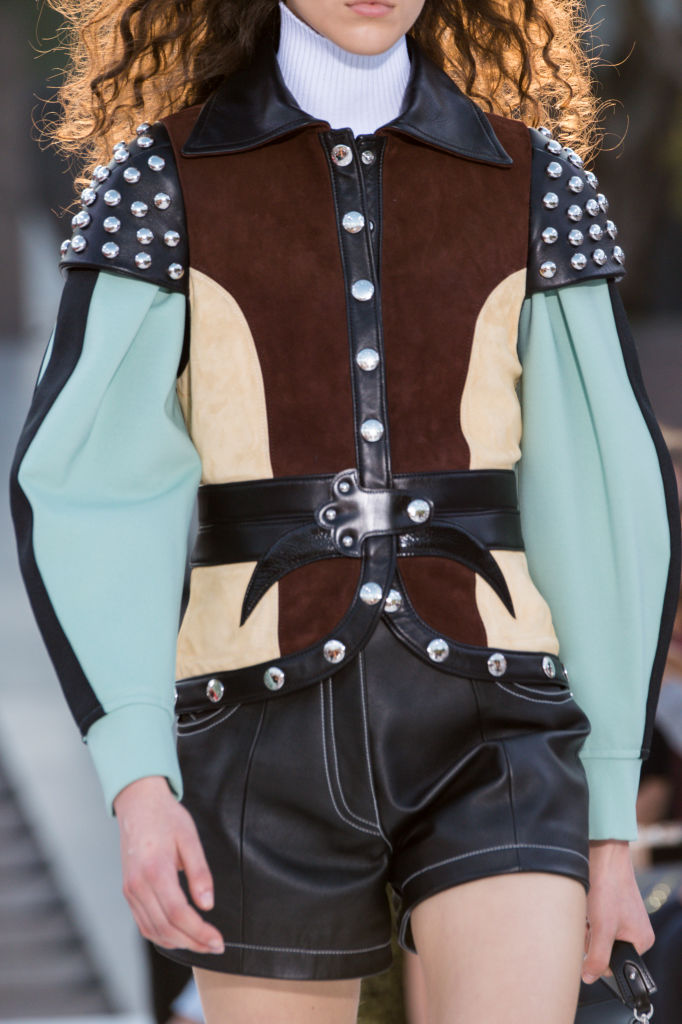 …Kabuki makeup…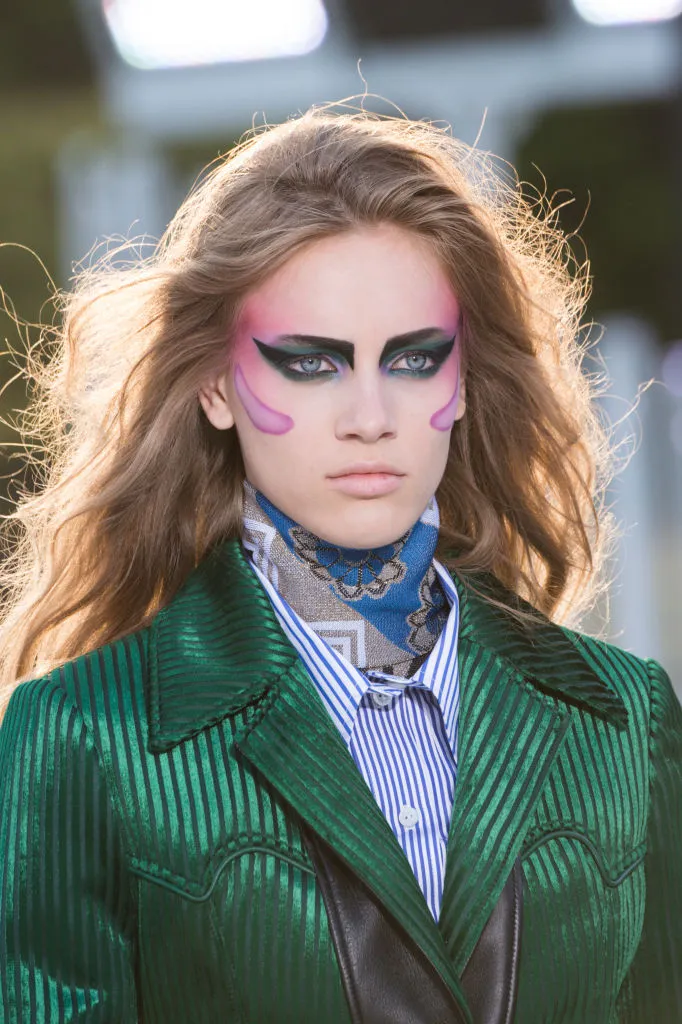 …and traditional Japanese patterns…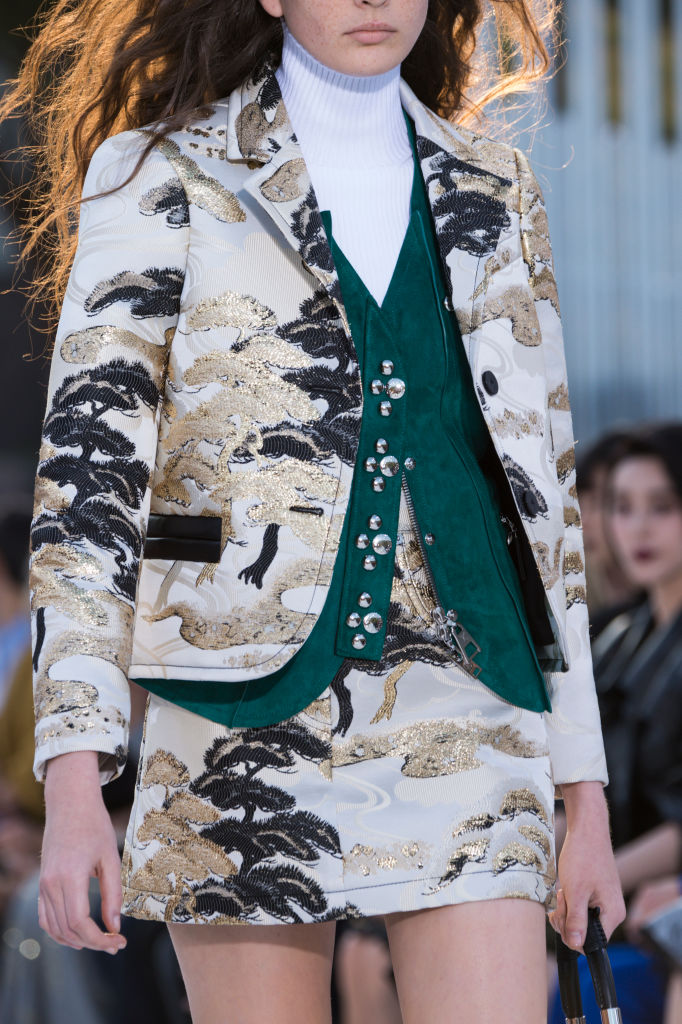 …as well as Yamamoto's sequined, space-age style to pull together a collection rich in layers, patterns, and in-your-face attitude.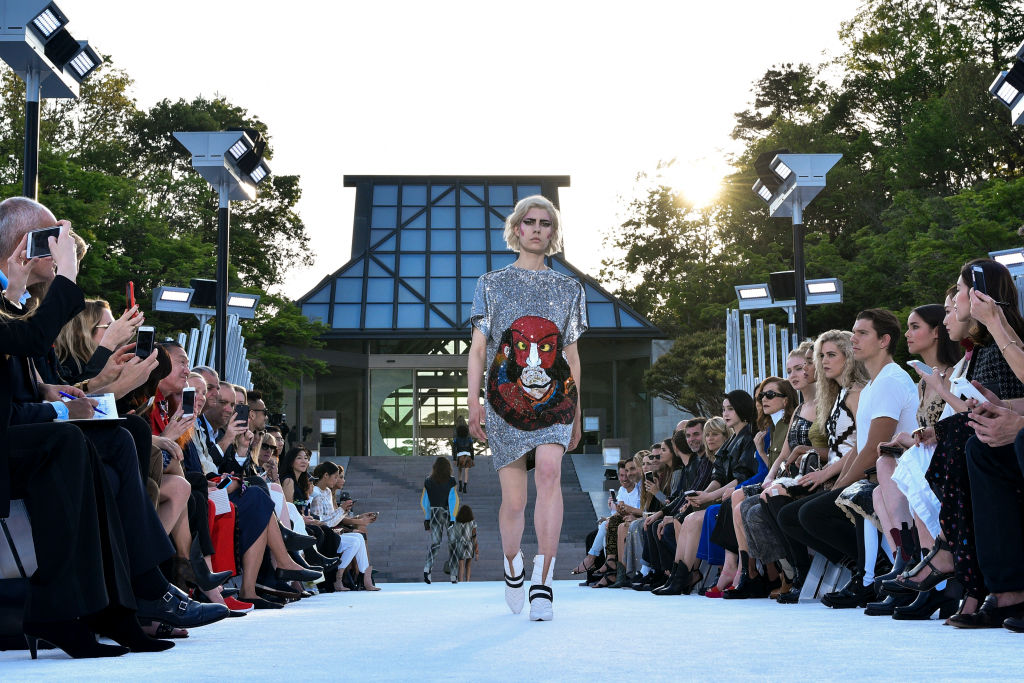 And if you're picking up on a distinctly David Bowie-esque vibe, you're not crazy.
Yamamoto is most widely known for his costume work with the late, legendary musician, designing the superstar's most recognizable looks during his Ziggy Stardust days and Aladdin Sane tour. Remember Bowie's sparkly, one-legged jumpsuit? That was Yamamoto.
Just look at these boots!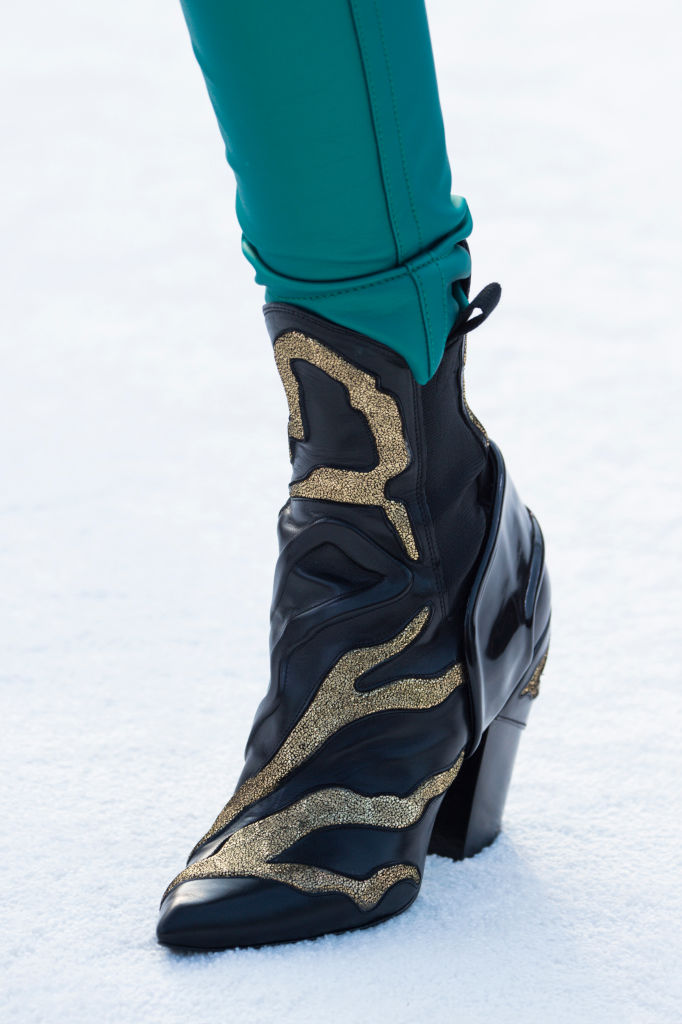 And this jumpsuit!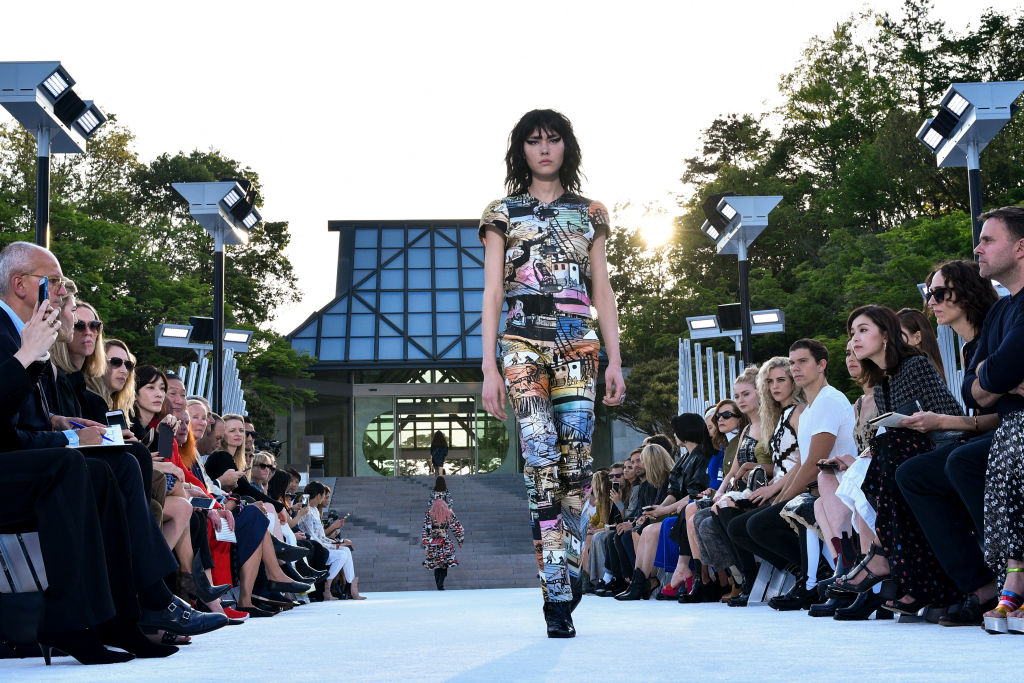 And we know Bowie loved a strong shoulder.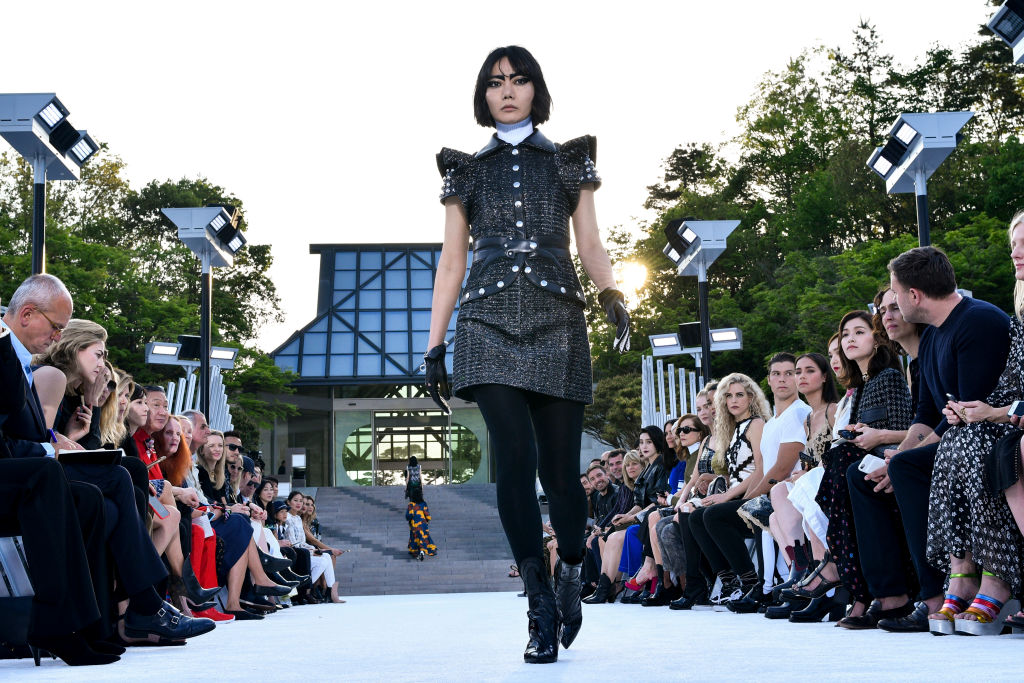 When asked by Women's Wear Daily about Yamamoto's influence on the collection, Ghesquière spoke of his desire to share Yamamoto's uniquely joyful point of view with the world. "He did these incredible costumes for Bowie as we know," said Ghesquière, adding, "but [he] also was the first Japanese designer to show in Paris, so I thought it was really interesting to celebrate that."