You can now shop Urban Decay's new complexion primers and makeup setting sprays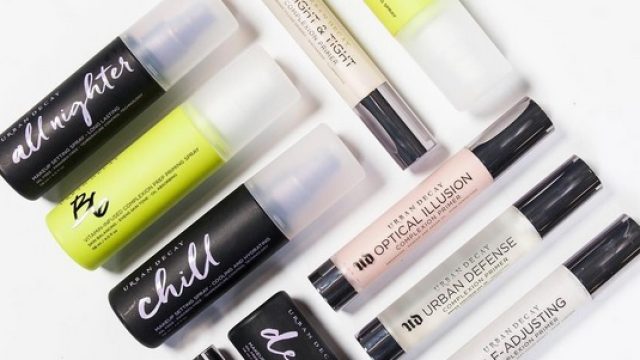 Post-Christmas means that the retail, beauty, and fashion worlds are only focused on one thing — Spring! Lucky for us, that means we can get our hands on the newest of the new, like Urban Decay's new complexion primers. Stand back Smashbox and Make Up For Ever, these little primers pack a lot of punch. There are five in total, each aiding with specific skin concerns. Rather than another color wheel shade fix, these primers set out to battle things like fine lines, extra oil, and UV rays. They are basically complexion crime fighters. Is there something like the Batman signal for that, maybe a giant UD?
The all new line is mostly vegan and works with your skin, rather than just masking it. We love the addition of energizing ingredients like Vitamin B6 and B12. Whether you are priming your makeup, setting it, or freshening up, Urban Decay has a new product for you.
Here are the five complexion primers you can shop right now!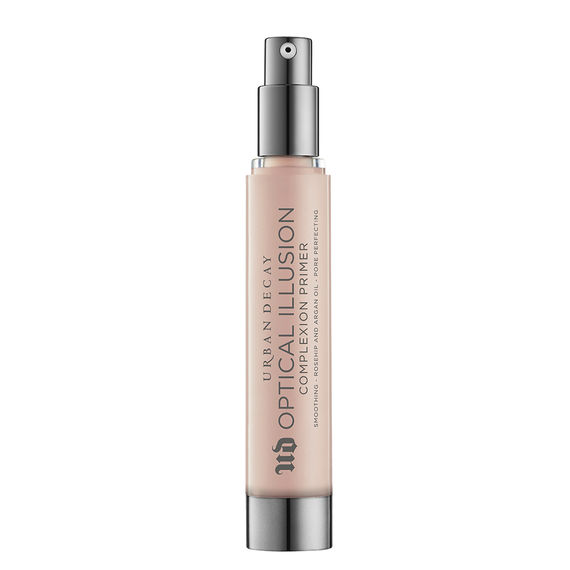 Face it, pores and fine lines are the harsh truth of life. Lucky for us, Urban Decay's new Optical Illusion Complexion primer effortlessly reduces their visibility for a soft, radiant appearance. The pink tinted primer not only contains optical blurring pigments for an airbrush like finish, it also has a blend of argan, rosehip and meadowfoam seed oils for moisturizing and antioxidant benefits along with conditioning Vitamin E.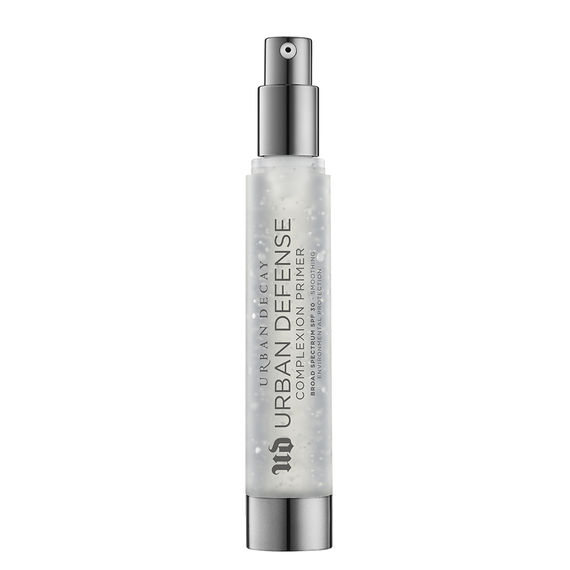 This primer is packed with an SPF of 30 for protection from the sun. Also, IT IS CLEAR. A clear sunscreen? We are in heaven! The pore minimizing gel contains conditioning ingredients like sesame seed extract, tomato fruit extract, squalane, and bisabolol (from the Brazilian candeia tree).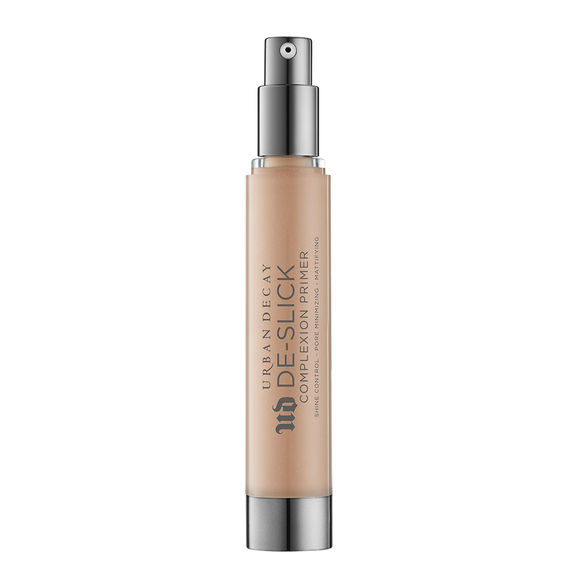 Skin can get impossibly oily sometimes, even when it's cold and dry out! Sometimes that makes matters even worse, as the skin will try to overcompensate. De-Slick will keep oil in check and control shine. The nude formula works under makeup with a matte finish, but you can also touch up by adding it on top too!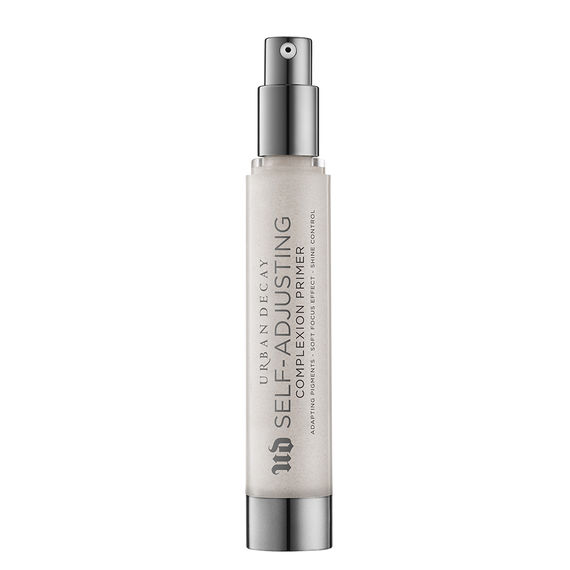 This primer has micro-encapsulated beads of pigment that are suspended in the formula and burst on your skin! It adapts to your skin tone as you apply it on. We still can not fully wrap our heads around makeup smart enough to match our skin tone, but we love it!
DON'T FORGET YOUR VITAMINS! B6, $31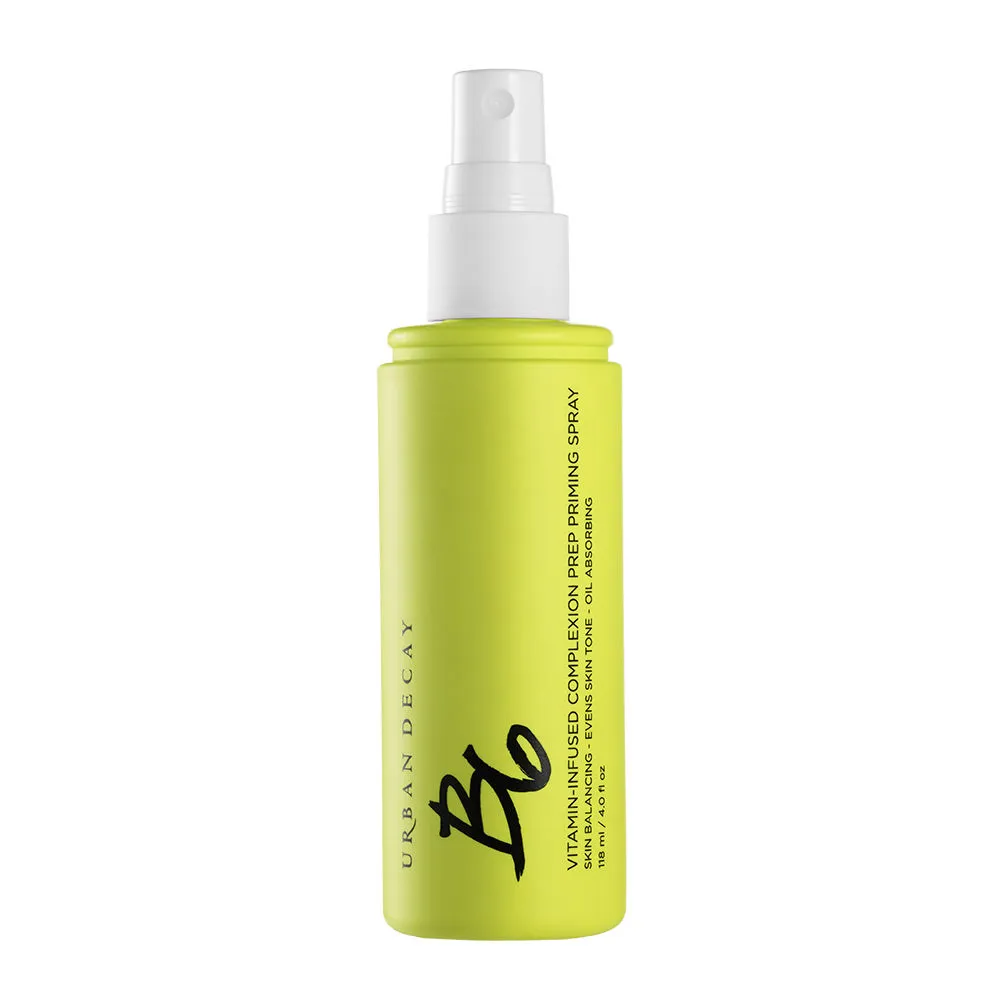 The B6 Prep Priming Spray is perfect for "waking up" your skin in the morning! It hydrates, preps, and softens your skin with its vitamins and antioxidants! No need to make a cup of coffee when you have the B6 spray in the morning!
DONT FORGET THE PREP! Quick Fix, $31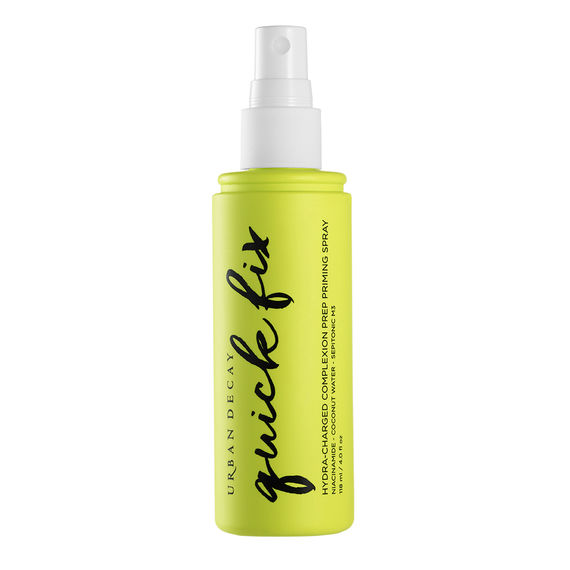 Created in an exclusive partnership with Skindinavia and inspired by the Korean water trend, Quick Fix is even more hydrating than the B6 Prep Spray. It's loaded with skin-nourishing ingredients like vitamin B3, Sepitonic M3, and coconut water. It is gentle enough for us to use throughout the day, without messing up our makeup. It moisturizes as we prime and works to balance our complexion.
DON'T FORGET TO SET! Chill, $31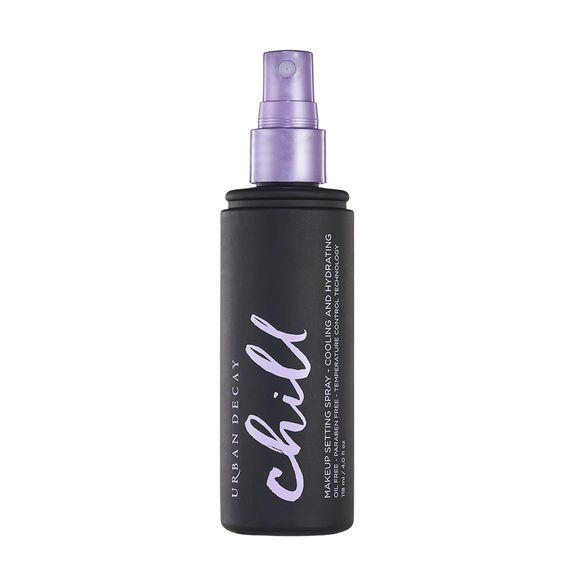 When we were teenagers our mother's used to advise us to stand with our faces in the freezer to set our makeup for the night. Urban Decay has managed to solidify and bottle that advice with their new Chill Cooling and Hydrating Makeup Setting Spray. The temperature controlling formula works to make your makeup look freshly applied for up to 12 hours. It's like magic!
Bright & Tight, $34, is the only complexion primer out of the group that is not yet available on the Urban Decay website. According to Cosmopolitan, it is a silicone-based primer that helps to smooth your skin. Not only does it moisturize it with hyaluronic acid spheres, but it also helps with your complexion, and it firms up your skin's elasticity with vitamin B3. You'll have a J.Lo glow with its pearl finish!
We love that Urban Decay is moving in a natural, vegan direction with these products! Nothing is better that looking good and feeling good! You can shop the 2017 collection, here!