You can now live like Betsey Johnson because her colorful vacation home is on Airbnb
The fashion designer known and loved for her whimsical designs and show-ending cartwheels has now endeavored on a brand new journey in Mexico, and unsurprisingly, Betsey Johnson's new villa is a decor lover's dream. The woman who brought to life everything from Betsey Johnson phone chargers to a Trolls collection of accessories and clothing has now purchased and decorated a lush villa in Zihuatanejo, Mexico. And we want to visit as soon as possible, especially since you can rent it on Airbnb.
Nicknamed the "BetseyVilla," the estate includes four bedrooms, six bathrooms, as well as a pool and garden.
She has the BetseyVilla listed on Airbnb so curious design-loving travelers can get a taste of Betsey's domestic sensibilities.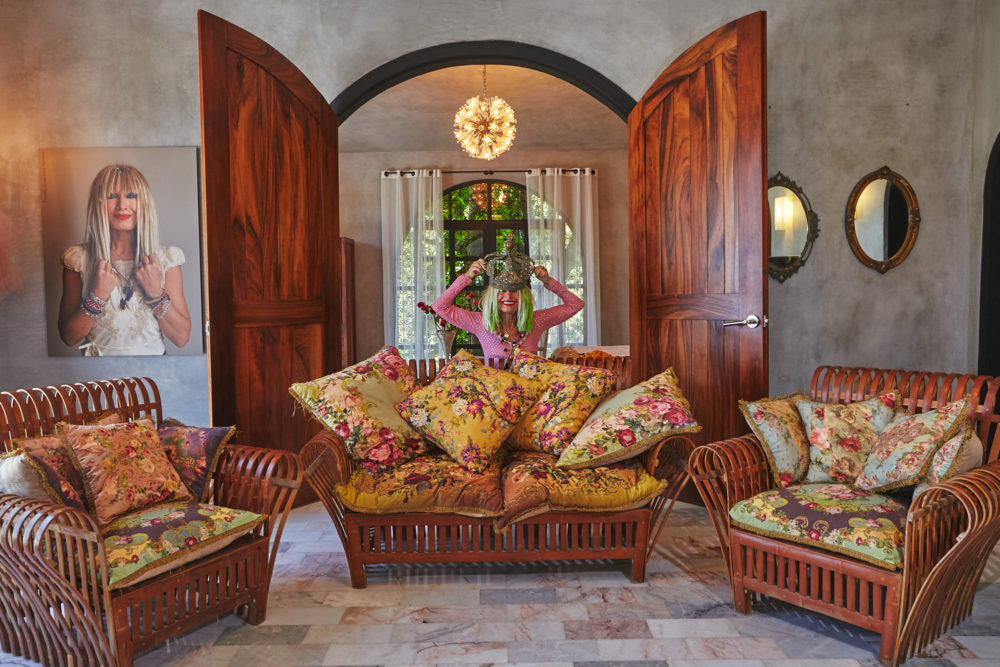 Yes, you can seriously stay in the BetseyVilla for $618 a night through Airbnb.
This looks like an incredible place to escape the hustle and bustle, while still being immersed in Betsey's corner of the fashion world.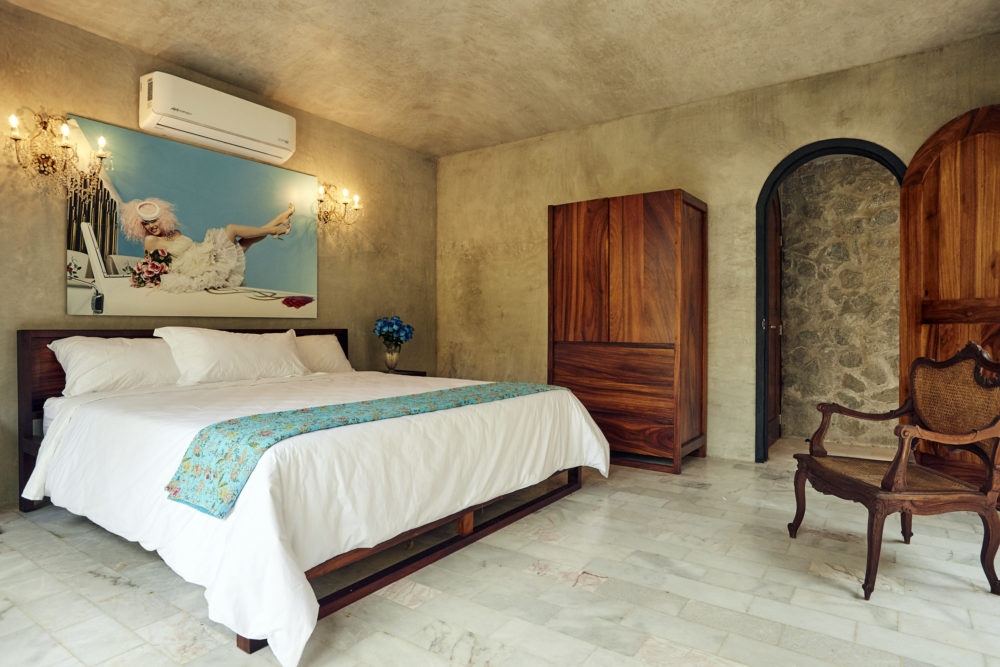 The view is incredible as well since the BetseyVilla includes private beach access.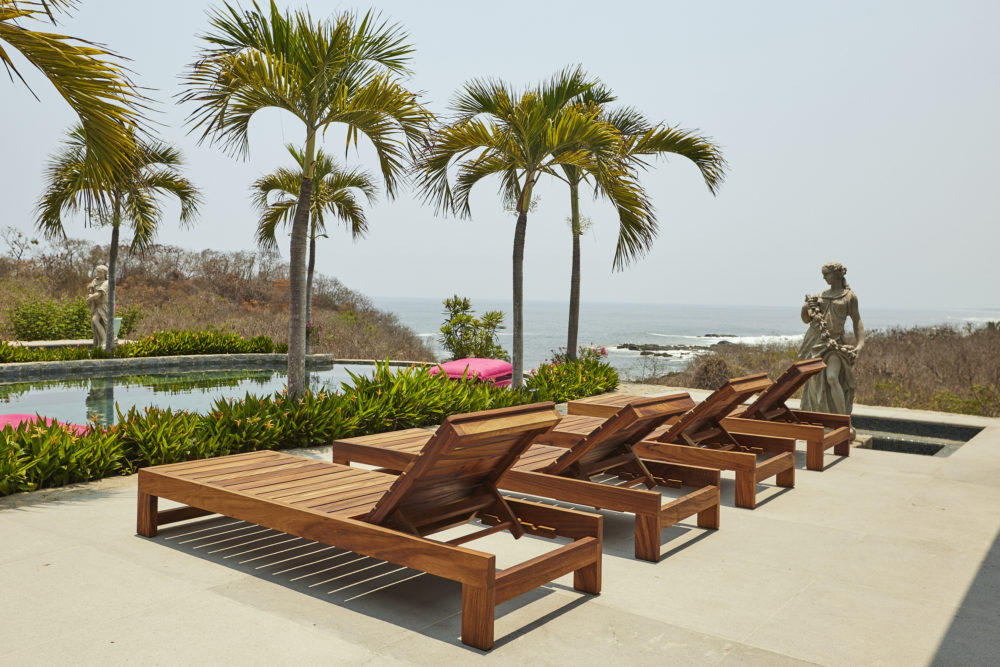 We GET IT, Betsey.
Although, with that pool you might not even need to go to the beach.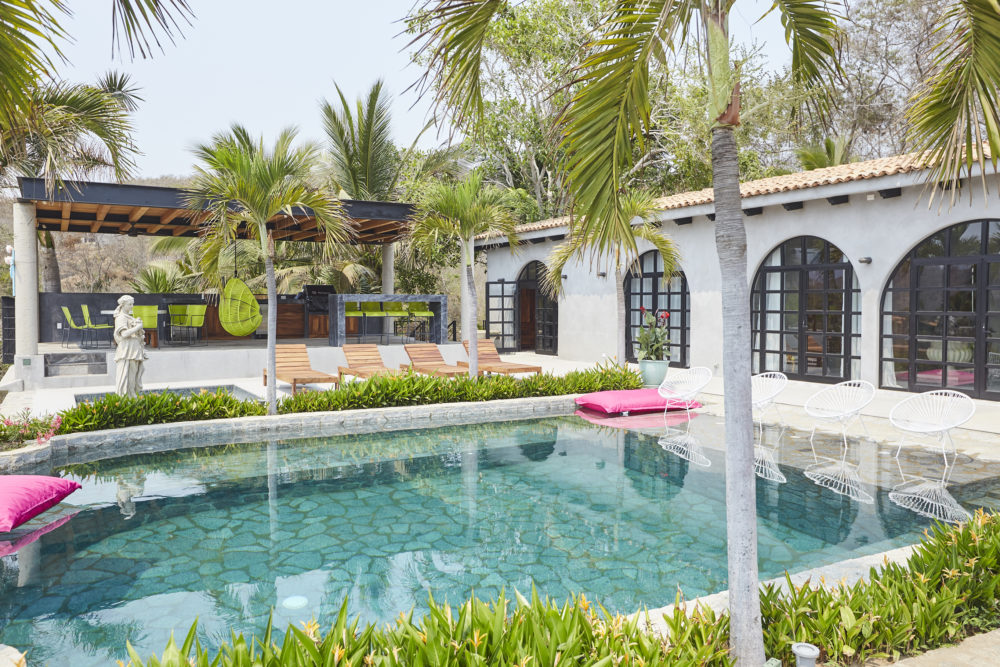 This whole photo series is torture.
After you've lazed about for an ample amount of time, you can go work out in the home gym.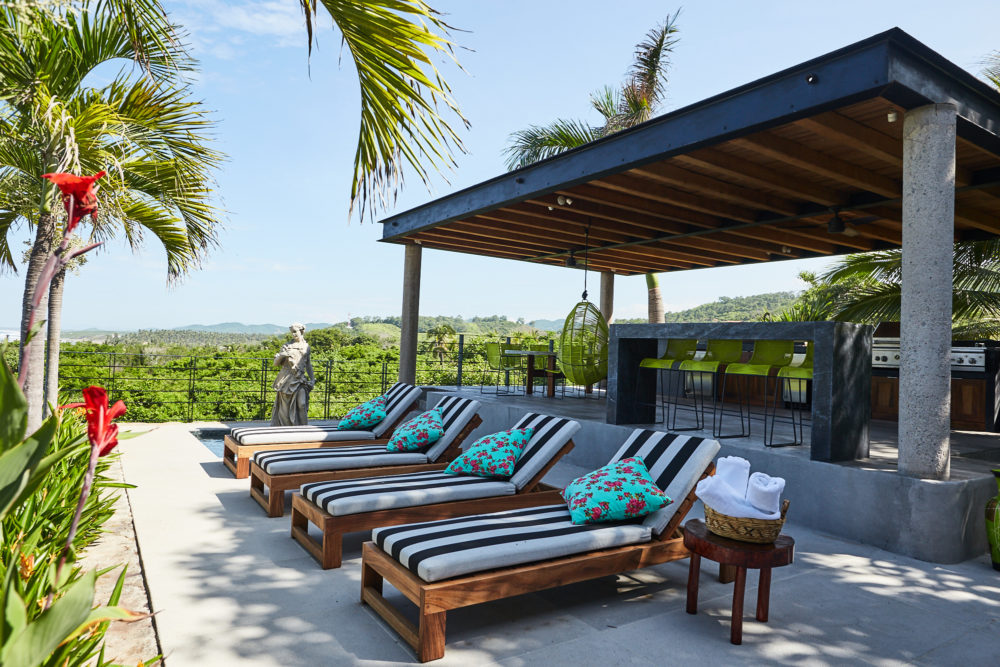 She even designed a collection of BetseyVilla souvenirs, including towels, mugs, pins, bags, and t-shirts.
Those can only be found and purchased in Zihuatanejo.
Now we want to save up a pile of money to go bask in this villa.