You can now buy the Lush product that looks like the fidget spinner everyone is obsessed with
The time has finally come — Lush's highly anticipated Bubble Spinner is here. We can pretty much find fidget spinners anywhere — the grocery store, the mall, left by someone in the back of an Uber — but Lush is the first cosmetics brand to bring this viral gadget into our bathing routine.
We first got a glimpse at the Bubble Spinner back in July, when the U.K.-based Lush Kitchen debuted this clever masterpiece. North American customers got a heavy case of FOMO when they learned that the product was only available across the pond. Thankfully, we'll all finally be able to experience the glory of the Lush Bubble Spinner starting today!
You can now buy the Bubble Spinner on Lush's website for $6.95.
There are many theories as to why fidget spinners are more than just a fun toy. Some people believe they can aid those with anxiety or help people focus. Combine the stress-reducing movement of a fidget spinner with the calming citrus scents of grapefruit, lemon, and lime, and boom: Your self care routine just got an upgrade.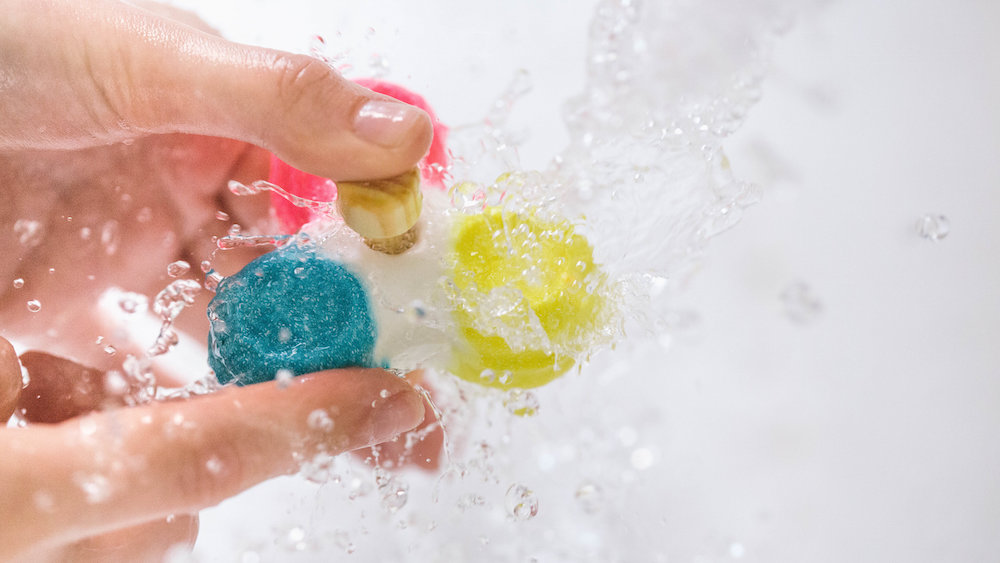 After all, what's more relaxing than a bubble bath?
As per Lush's M.O., the Bubble Spinner is also eco-conscious. The product is made with sustainably-sourced wood instead of plastic. Unlike bath bombs, the spinner is reusable and can be used two to four times.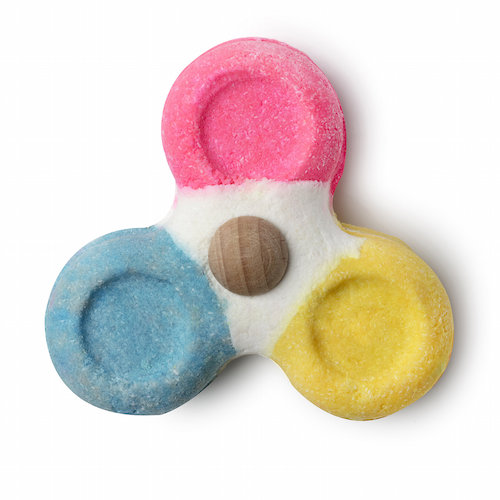 If you're ready to get your bath spinnin', head to Lush's website now. The Bubble Spinner will hit North American stores on September 18th. You're going to want to grab it before it sells out!