You can download an app that counts how many times a man interrupts you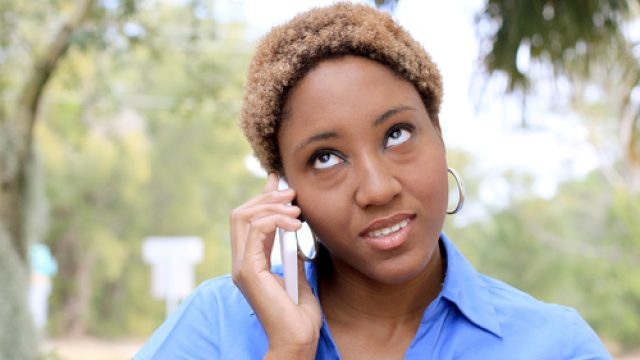 Are you at your wits end from trying to explain that, yes, mansplaining and manterrupting are alive and well? There's an app for that. To coincide with International Women's Day on March 8th, the advertising agency BETC will launch an app that counts how many times a man interrupts you. Appropriately titled Woman Interrupted, the new app uses your phone's microphone to analyze voice frequencies and tally the number of times a man cuts into a woman's speech.
The creators of Woman Interrupted hope the app will provide the fact-based tools necessary to effectively fight back against manterrupting and its damaging ramifications.
"[Manterrupting] stops women from expressing themselves and has deep impact on their studies, careers and personal lives," the creators state on the app's official website. "This is why we created [the] Woman Interrupted app. To show that it happens more than we think."
BETC will use the data gathered by Woman Interrupted to create a global map that shows where, when, and how often women all over the world are interrupted by men.
If you're worried about privacy, that's been covered — the agency assures users that conversations are not recorded or stored. Instead, everything automatically comes from voice to data.
The Woman Interrupted app will be available on iOS and Android — so we'll soon have solid data and analytics to prove that women aren't playing "victim" when we say that we're interrupted more often than our male colleagues.
After all, is it seriously too much to ask that we have the basic courtesy of completing our point before a man jumps in to offer his two cents? Hopefully, guys will take note of the results and do something radical like, for example, think twice before interrupting a woman.