The photographer who snapped a pic of an engagement in Yosemite finally found the couple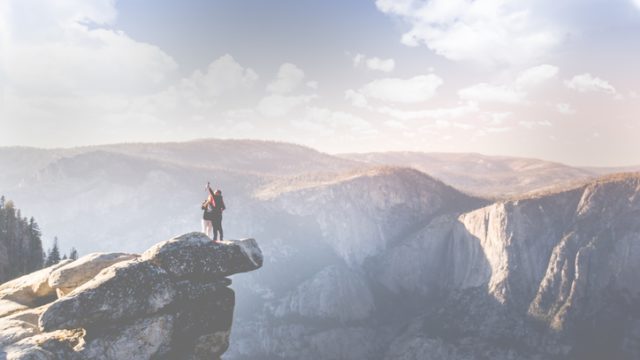 During a trip to Yosemite National Park, photographer Matthew Dippel spotted two lovebirds getting engaged on the edge of a cliff and snapped the most breathtaking photo of the proposal. However, Dippel didn't know the couple and missed the opportunity to approach them. He then went on a digital man-hunt to find the anonymous duo and offer them the romantic photo.
Dipple took the photo at Taft Point on October 6th, 2018 and shared it online on October 17th in hopes that the internet could help him identify the couple in the image. On October 19th, he took to Twitter to say that he still had not located the couple but urged people to DM him if they had any leads.
And it looks like Dipple found what he was looking for! A man named Charlie Vo saw the photo on his Instagram feed and instantly recognized it as a picture of himself and his now-fiancée Melissa. He contacted Dipple, and the rest is history.
According to 24 Hour News 8, Dipple and Vo connected via the phone, with Vo saying, "I was in shock, really. I just told him (Dippel), 'I can't believe you took that picture of us and it turned out great. I was just shocked to find him like that and that he took such a great photo of us."
Congrats to the happy couple!