Yoda got the "Bad lip reading" treatment and perfect it is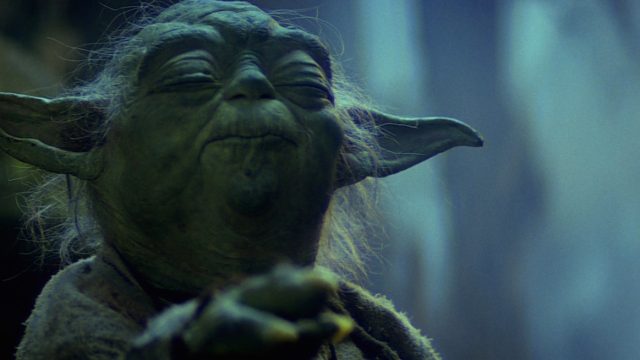 Bad lip reading videos have to be some of our favorite funny things on the internet. From the first presidential debate to Disney's High School Musical, a lot of different videos have been given the bad-lip-reading treatment.
Finally, we can add Yoda's name to that list.
In Bad Lip Reading's new video, Empire Strikes Back gets the parody the Star Wars franchise deserves. And, no surprise, it's amazing.
In the past, Yoda's made headlines for levitating a cake and weighing in on doing "the wave". Now, he's in the news for his fierce hatred of seagulls — and a harrowing tale that goes with it.
https://www.youtube.com/watch?v=U9t-slLl30E?feature=oembed
If you didn't laugh at that, we only have one thing to say to you.
Now excuse us while we watch again and laugh our butts off.