Here's why there could actually be more "Gilmore Girls" episodes after the Netflix revival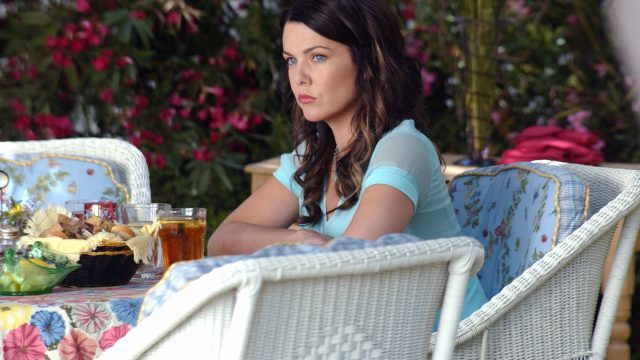 Welcome to the Gilmore Girls Renaissance, where everything in our lives revolves around the upcoming Netflix Gilmore Girls revival, and we wouldn't have it any other way. But, once these episodes have come, and we've binged them all, WHAT'S NEXT?
If you go to sleep every single night, wishing and hoping for even MORE Gilmore Girls episodes in the future, your prayers just might be paying off. No one is ruling out the possibility of the show continuing on for more revival seasons.
!!!!!
Earlier this week at Netflix's TCA press tour, series creator and long-term showrunner (except for Season 7, but that's another story), Amy Sherman-Palladino, explained that she's very proud of what she's created with this new Gilmore Girls, and while it does stand alone, it could always continue on in the future.
"[The revival] is its own thing," Sherman-Palladino explained. "This is what it is right now. We put these together, we told these stories and now we throw them out to the universe."
TVLine's Michael Ausiello, who has played an integral part in getting us the Gilmore Girls information we need, also tweeted out the good news:
With the the constant Gilmore Girls pandemonium, it sure feels like the universe is ready for the stories of Lorelai and Rory to continue on. Sherman-Palladino sure makes it seem like if another great story comes to her, and the interest is still there, she'd be game to return to Stars Hollow once again.
And hey, it's not like we're ever going to turn down more Gilmore Girls, right? Never.