Yes, Jennifer Aniston watches "Friends" reruns, and yes, we love her even more for it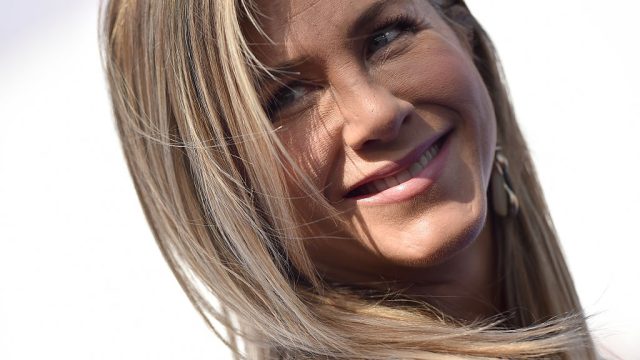 We've all filled our DVR up with old Friends reruns on occasion. So, it's nice to know that certain cast members do the same thing. During a recent interview with BBC's The One Show, Jennifer Aniston admitted that she watches Friends reruns when she catches them on television, which is just adorable — especially since many other big-name actors and actresses try hard to separate themselves from similarly big projects once they've wrapped up.
"I can't help it," Aniston admitted. "First, I'm trying to remember which episode it is and half the time I'm saying to myself, 'I don't remember that.' You get sucked into the nostalgia of it."
 Since there were 236 episodes of the show, we can pretty much forgive her for forgetting a few parts.
Of course, during the interview, she offered a little insight on the show — since no matter what, there's still a bunch of stories that remain uncovered about what went on behind the scenes. For this one, let's just say that if you're a fan of The Rembrandts, you might want to look away — it'll just be too upsetting.
She admitted that "No one was really a big fan of that theme song," saying that the cast "felt it was a little, I dunno, dancing in a pond, a fountain felt sort of odd, but we did it."
 Ridiculous? Sure, it definitely was. But, it made more sense in the early '90s, and at least they looked like they were having a fun time. (And surely it was a bonding experience.)
You can check out Aniston in the upcoming movie Office Christmas Party, or — of course — you can stream Friends on Netflix.