Yelp is supporting the trans community with this important new feature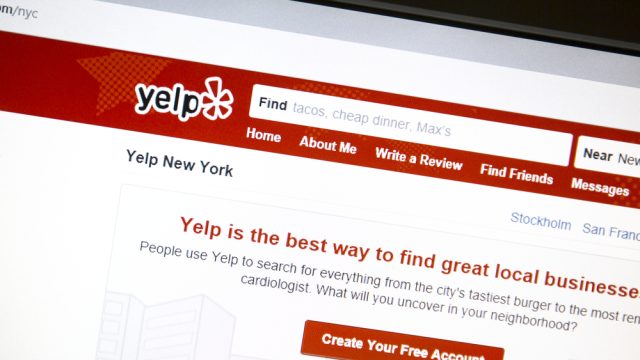 Big cheers to this app! We just learned that Yelp is supporting the trans community with this important new feature, Brit + Co reported. Yup, a gender-neutral bathroom search. Woot-woot! As you may know, this topic has been in the news ~a lot~ lately. A few days ago, a federal judge ruled against President Trump's policy restricting transgender students from using whichever bathroom they'd like. And you may remember Laverne Cox on MSNBC's Hardball the other week and the ~amazing~ way she responded to a transphobic man on live TV when the bathroom issue came up.
But back to the app's new feature.
"Gender-neutral restrooms are accessible to persons of any gender and are a locking, single-stall bathroom, Yelp stated on their website. "On desktop and mobile versions of Yelp, users will be able to see whether or not a business offers gender-neutral bathrooms to patrons. We will also be rolling out the ability to search for businesses on Yelp by the Gender-Neutral Restrooms attribute in the weeks to come.
Here's what the app posted on Twitter.
Okay, Yelp, we love you even more now than we did before!
"People in this company were so incensed by what's going on in our country, and to potential employees and customers, that they wanted to do something to support, Rachel Williams, Yelp's head of diversity and inclusion, told TechCrunch.
Also, the product team made the new feature fast — within a couple of days, Williams said. Awwwww. We have all the feels. Btw, here's a people-are-wonderful fact: Yelp and 52 other businesses signed an amicus brief in support of 17-year-old Gavin Grimm, a transgender student who sued his school board after he was denied use of the boy's bathroom at his high school, reported TechCrunch. Awwwww again. Okay, now we're tearing up…
Thank you, Yelp, and here's hoping more and more people will follow your lead.